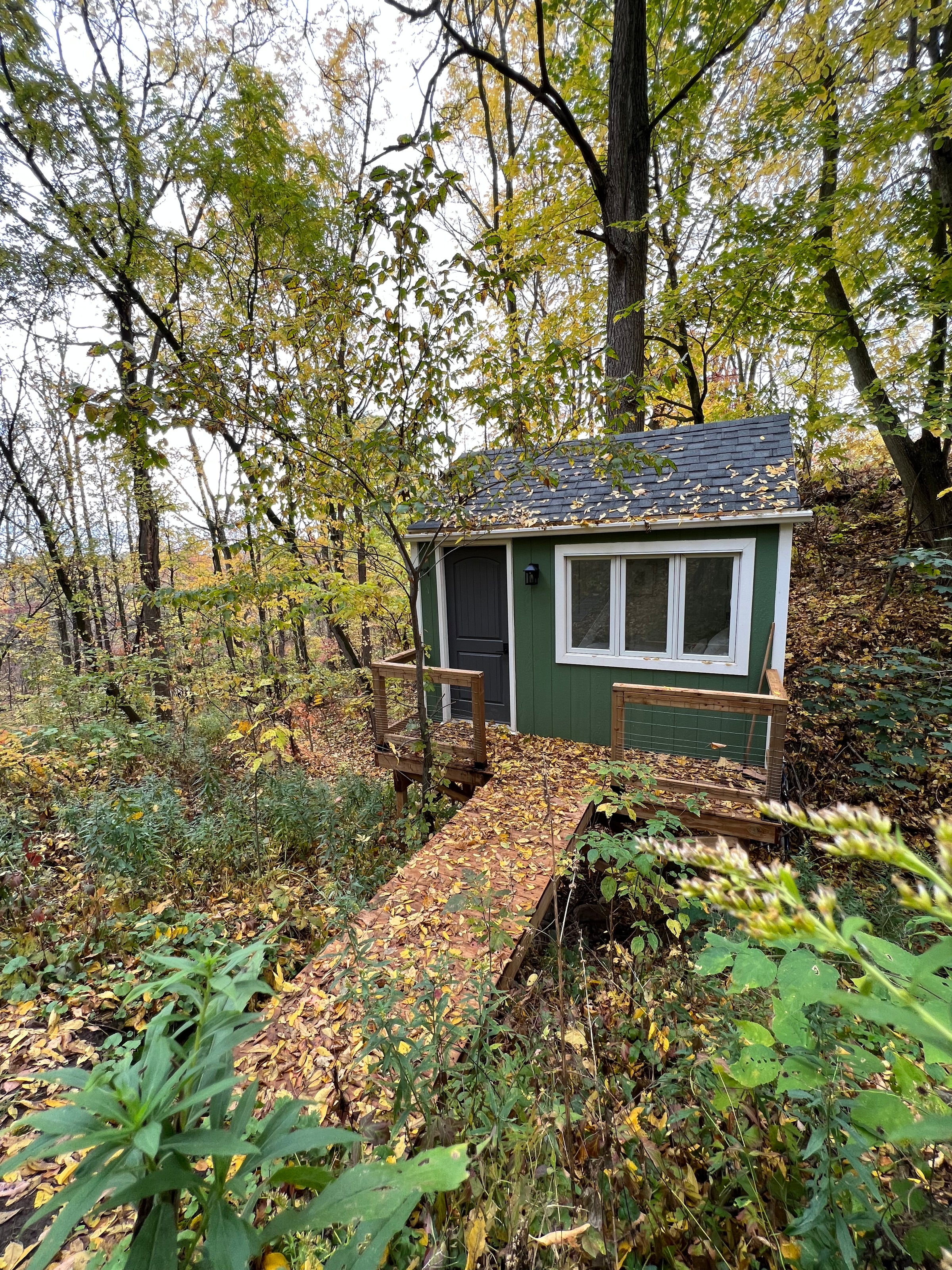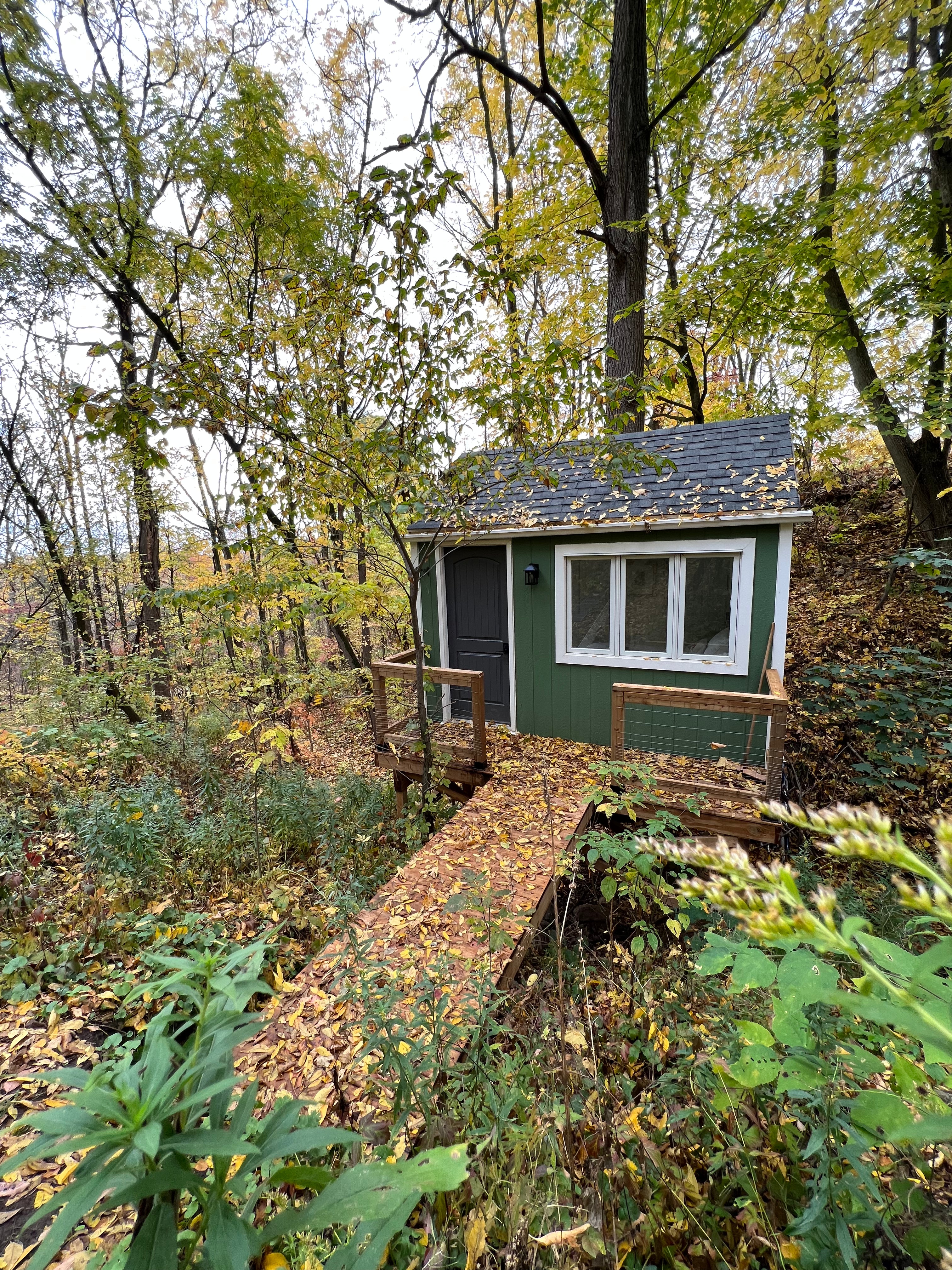 A little getaway in our own backyard
about the treehouse...
Building a backyard treehouse was a dream that both of us have always had. When we moved here and saw the wooded area at the back of our property, we knew it would be the perfect location for a treehouse. In total, this project took us roughly 3 months to complete - we worked on it all winter (the weather slowed us down a lot) but had it ready to enjoy for my 29th birthday!
This treehouse is 9x12 and built in the style of 1 tree 2 posts. There is no electrical or plumbing to the treehouse. Instead, we use a solar generator to power our phones, laptop and movie projector, and battery operated lights for my tree branch chandelier.
This treehouse is built entirely on our property and is not accessible or open to the public.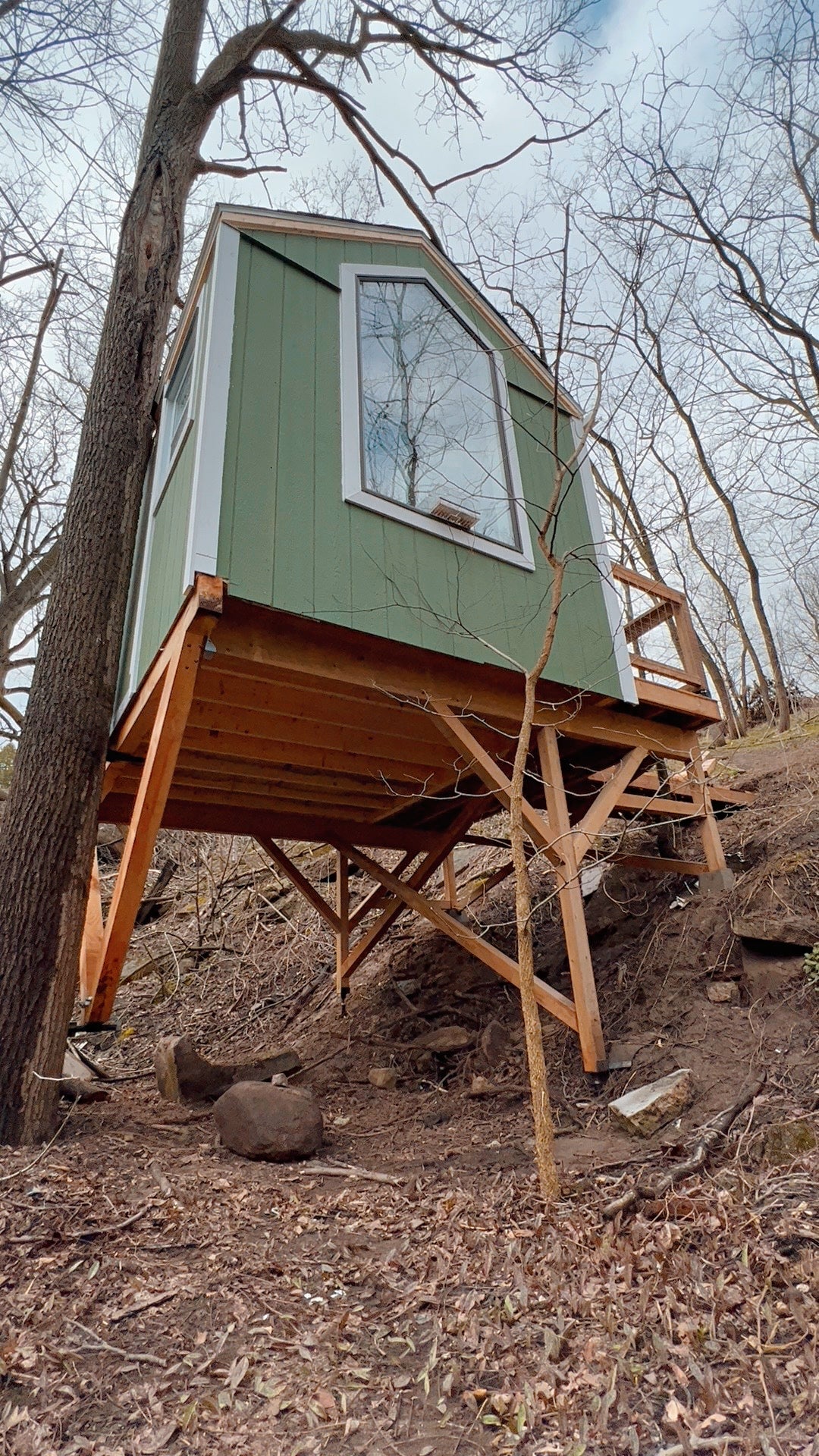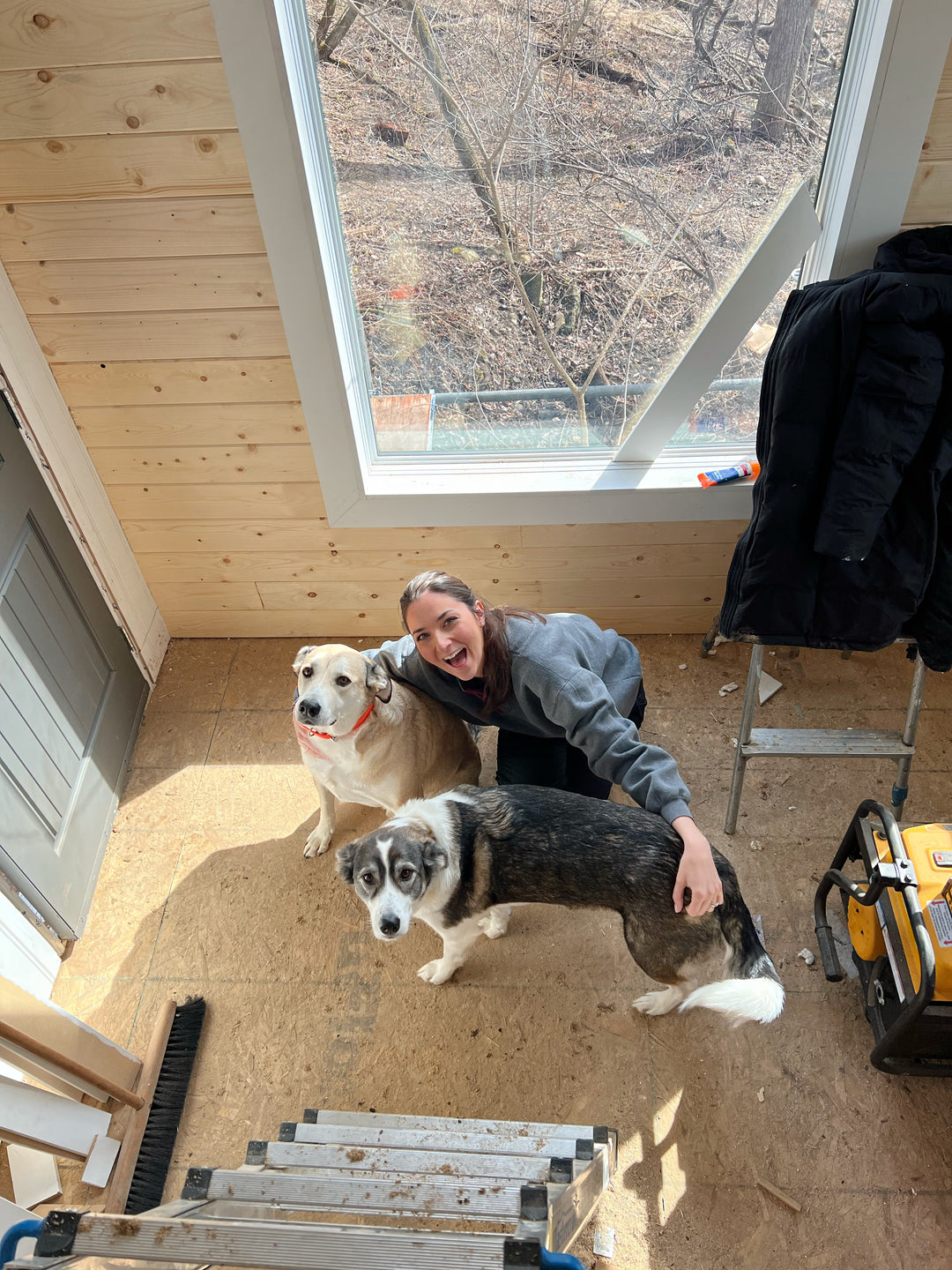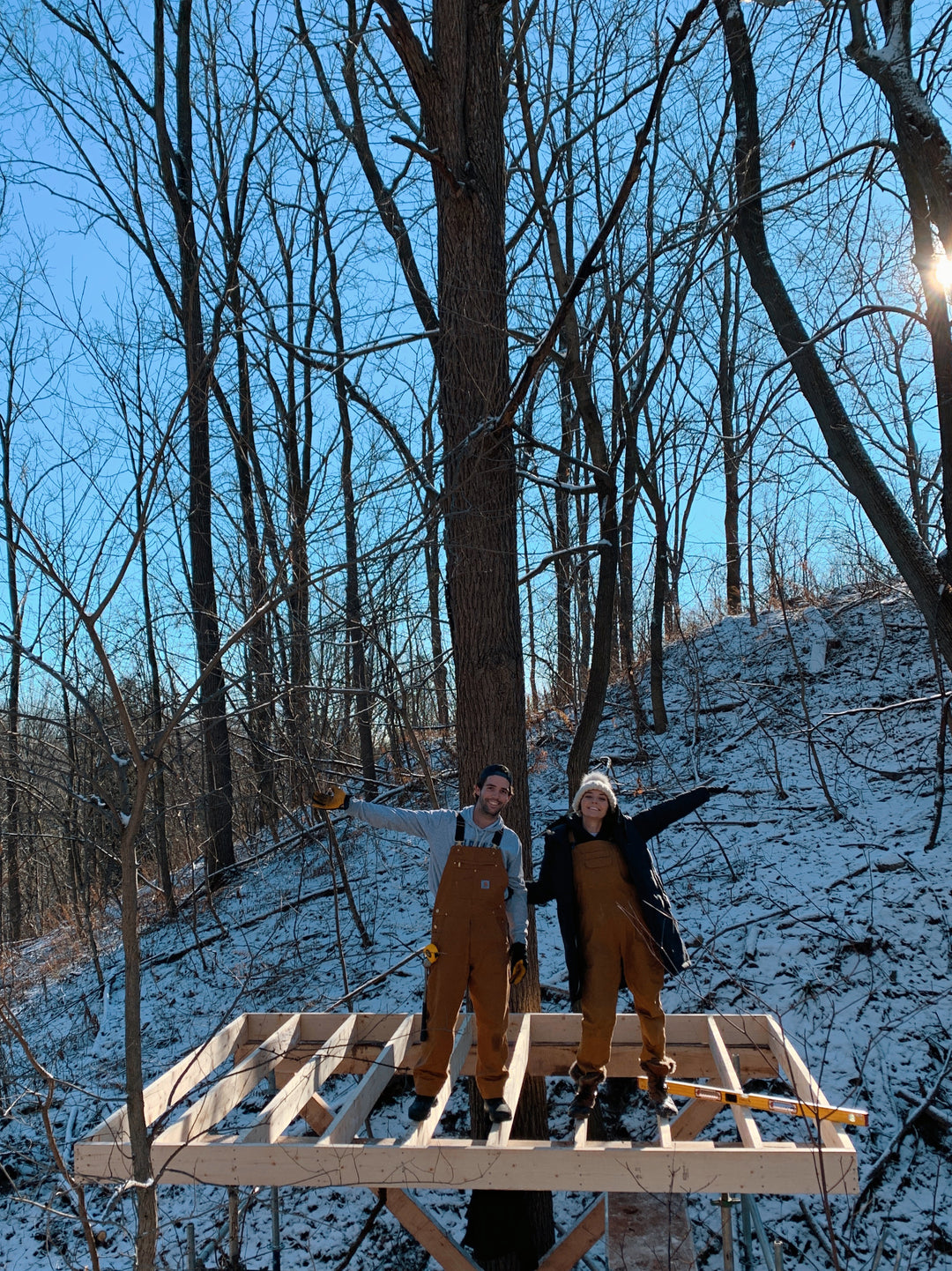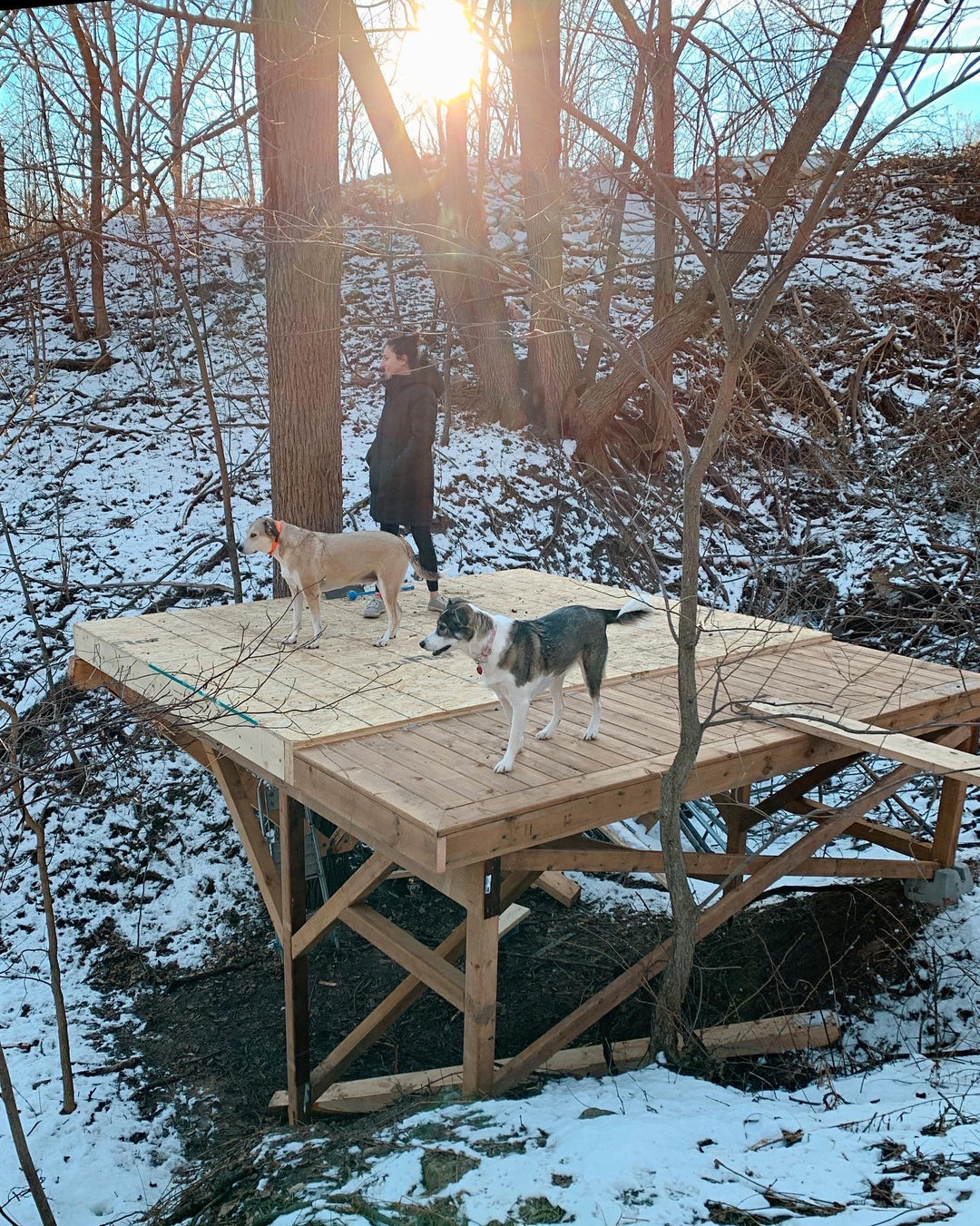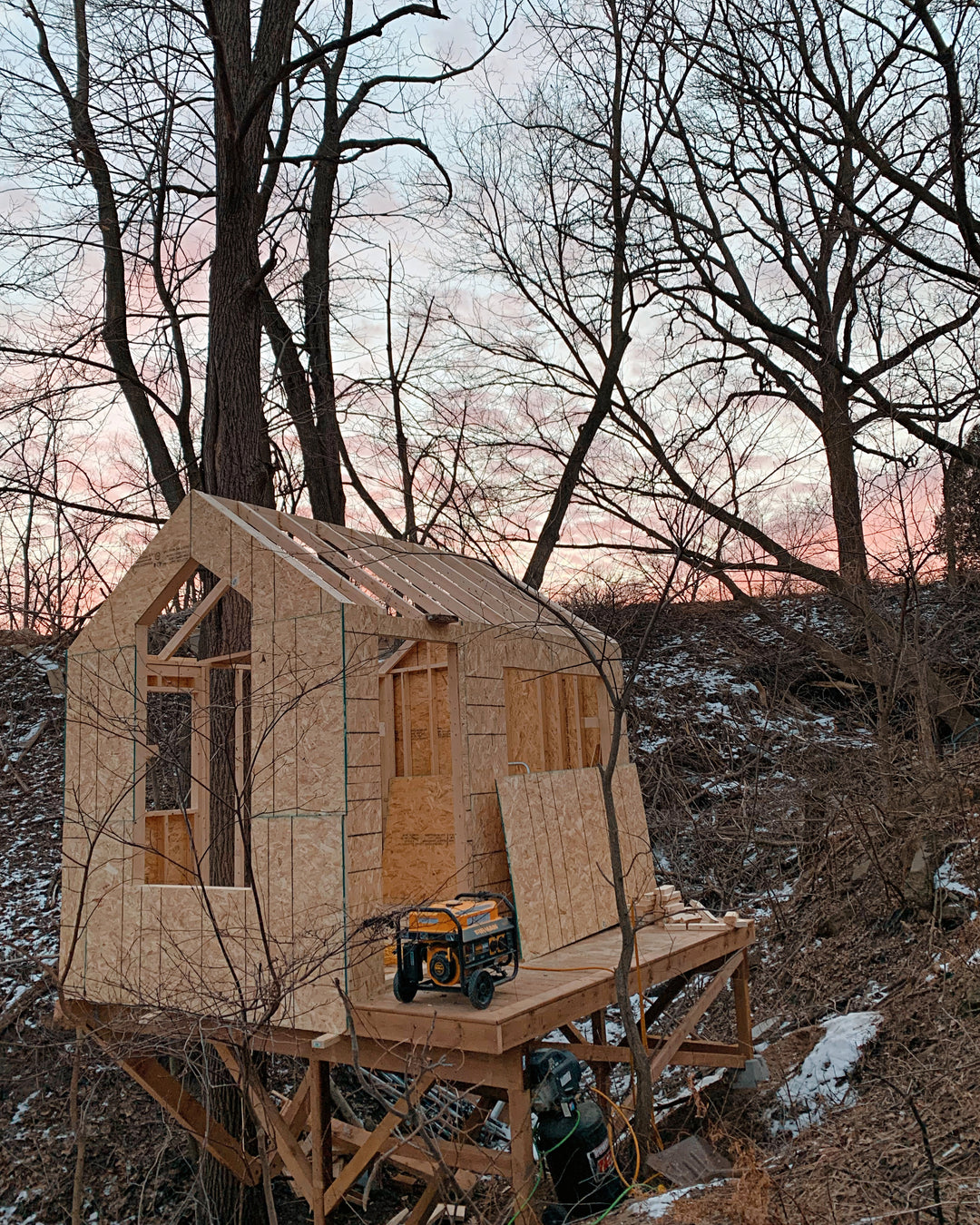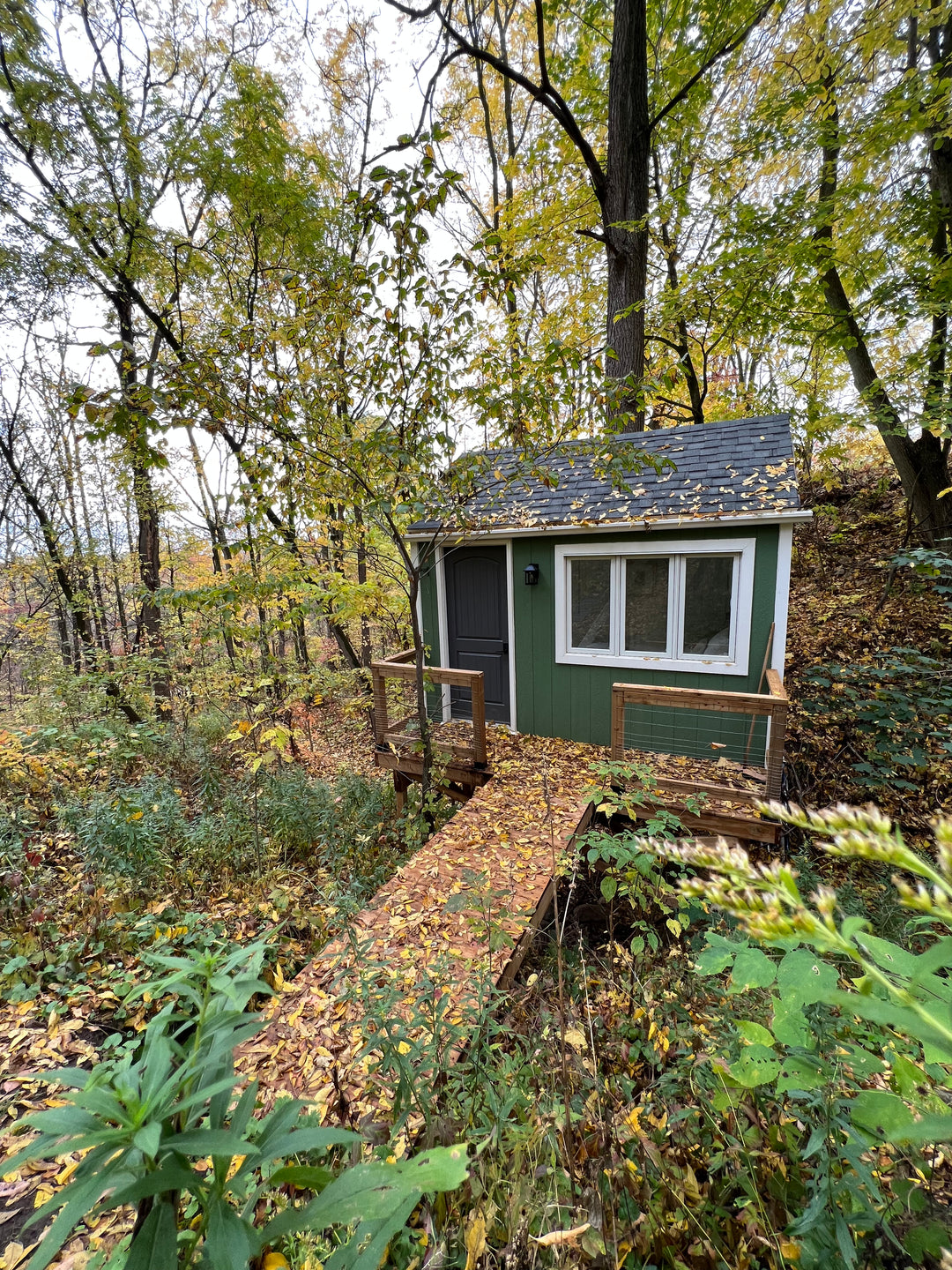 watch us build a treehouse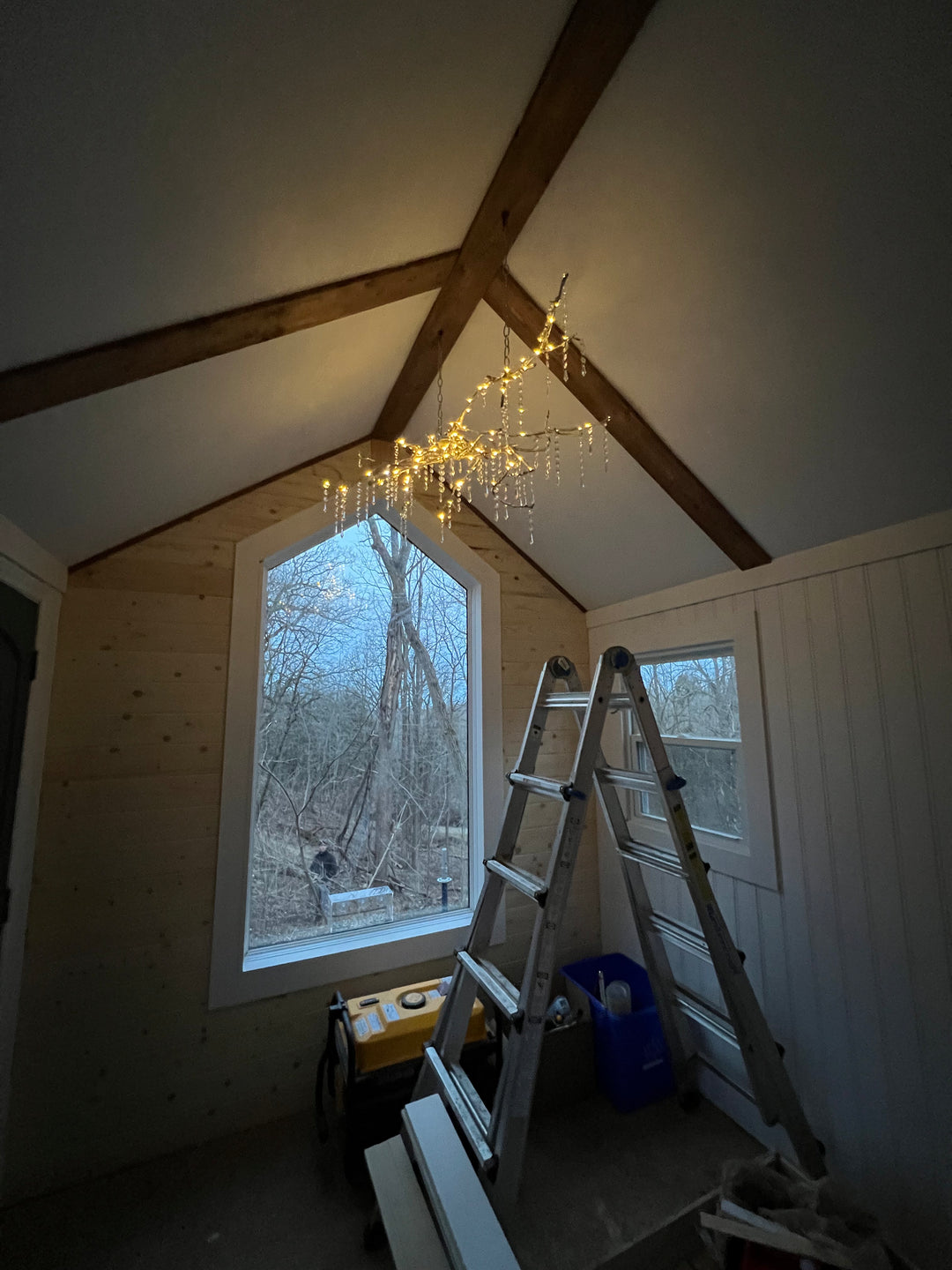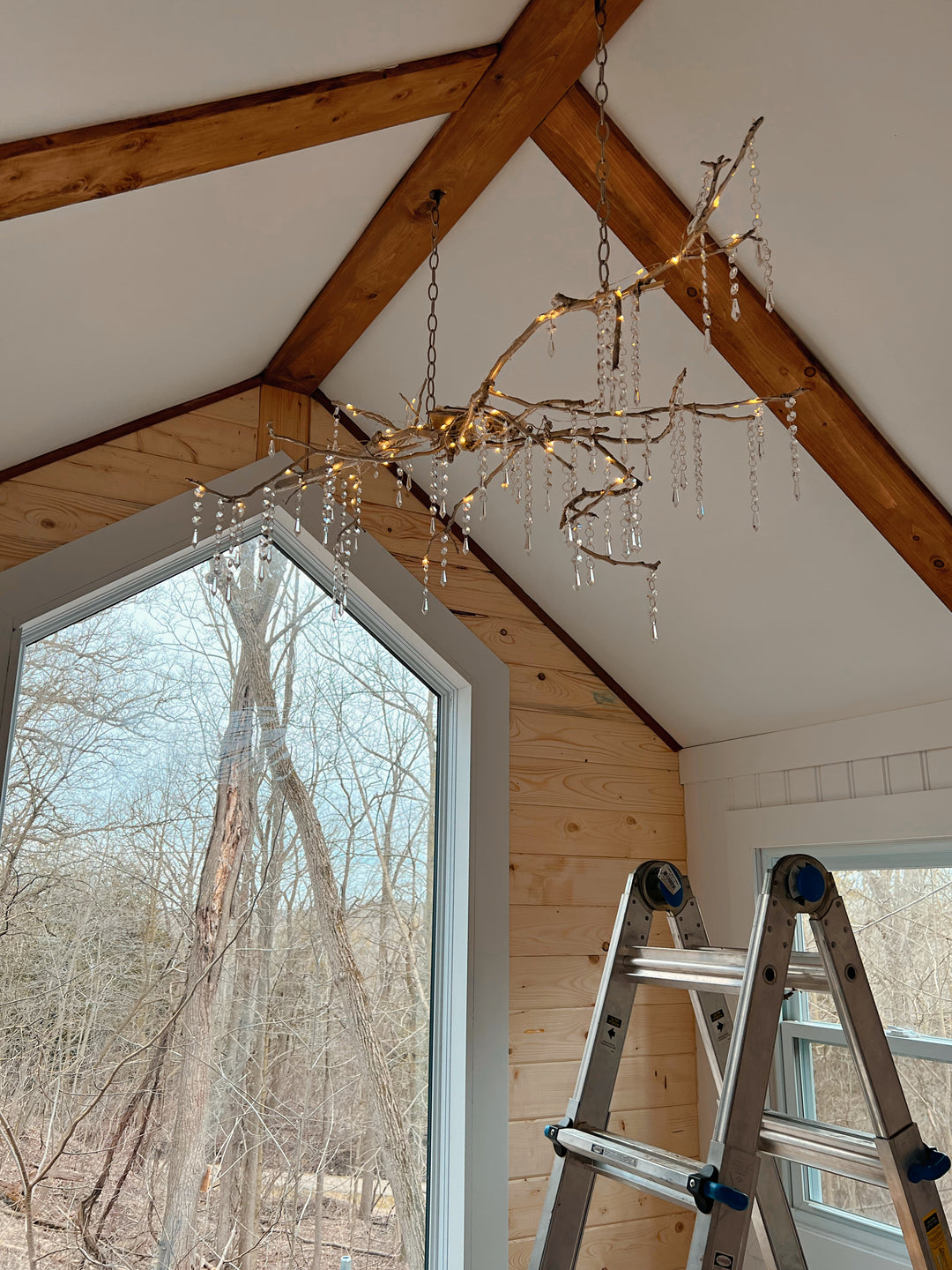 the tree branch chandelier
Yes, it's really a tree branch. In keeping with the treehouse's whimsical theme, I wanted to hang a rustic chandelier inside but couldn't find one that is battery powered online. So instead, I made the tree branch chandelier using battery operated string lights, plastic crystals, zip ties, and spray paint. The lights have a remote so you can easily turn them on and off and alternate between 9 different lighting settings.
take a look at the interior...