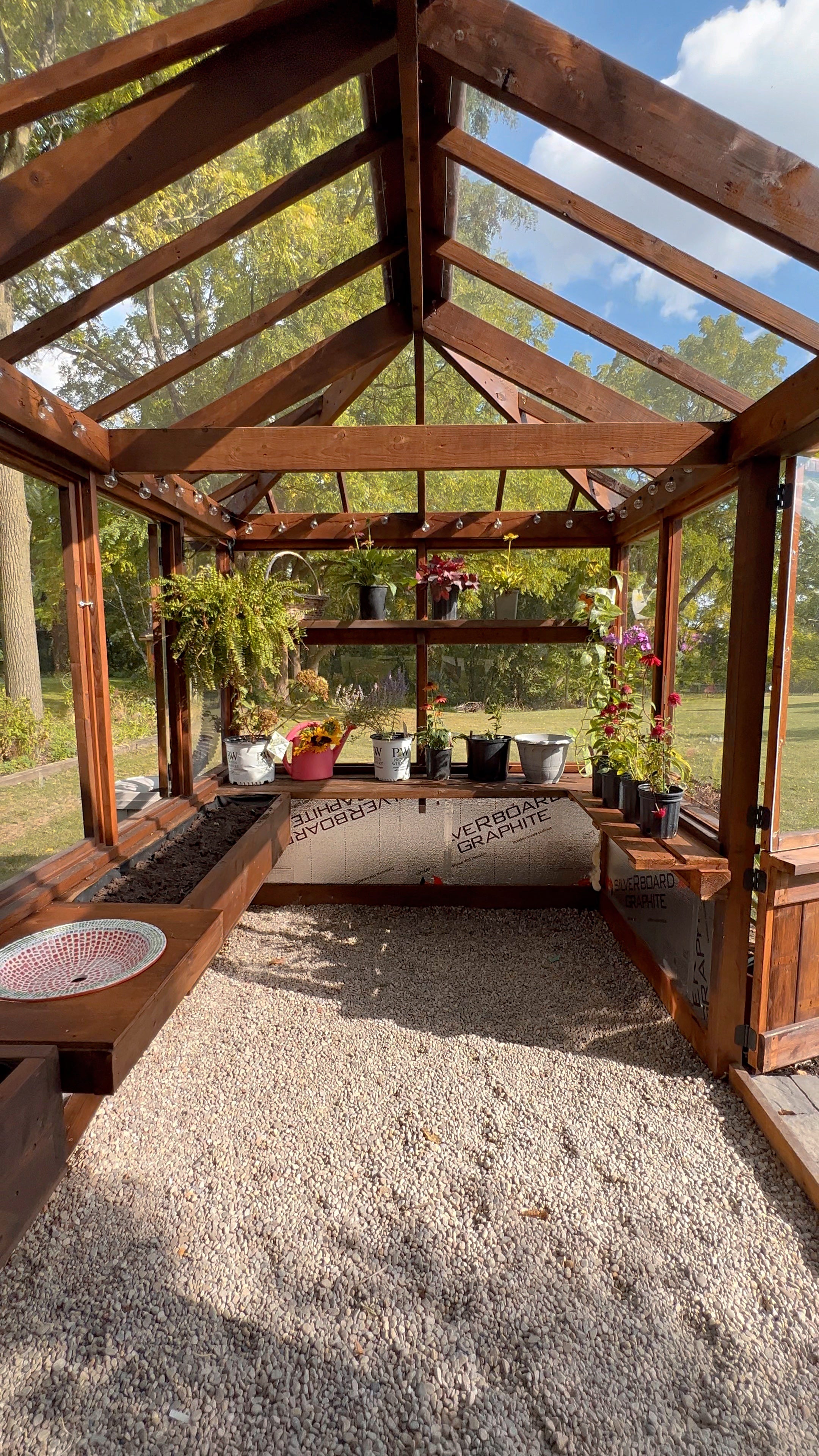 Made entirely out of recycled materials
Reclaimed Backyard Greenhouse
This project was so much fun and only took a week to complete! We used our recycled cedar deck boards, pressure treated lumber we got second hand, and acrylic plexiglass sheets from Kijiji to create the perfect greenhouse! This space has been so handy for repotting our plants and starting seeds. It's also a super relaxing place to hang out and enjoy a rainy night.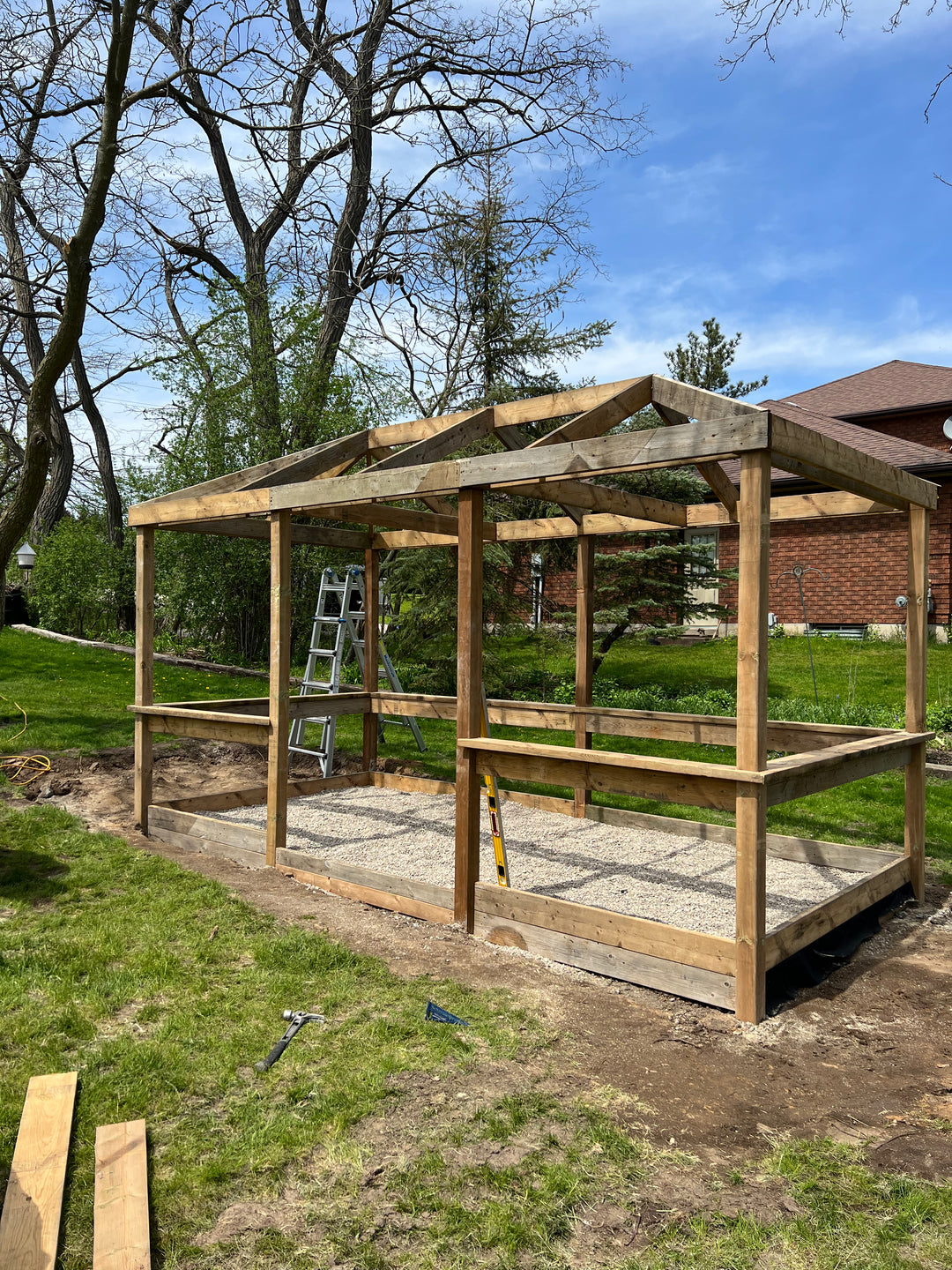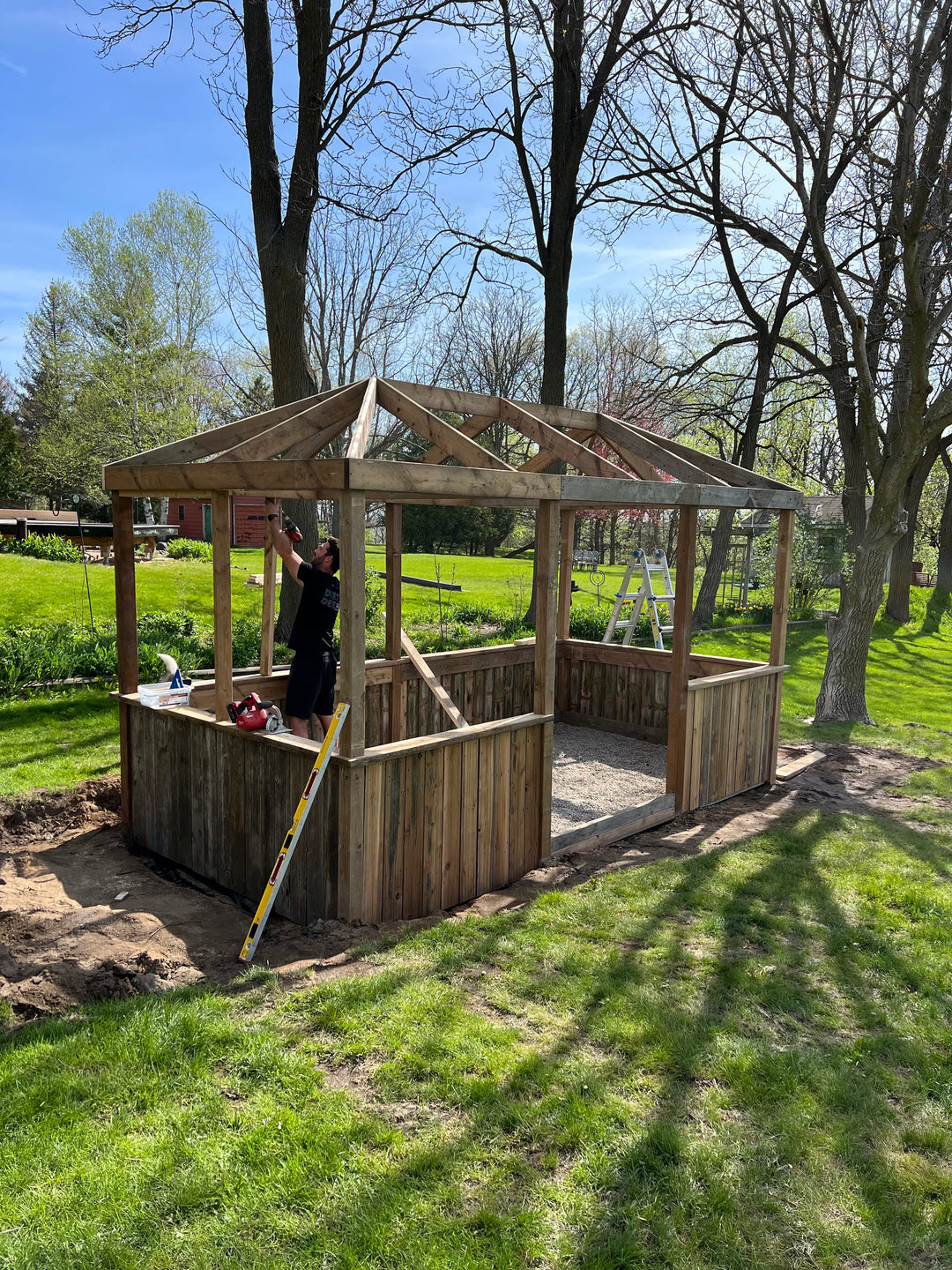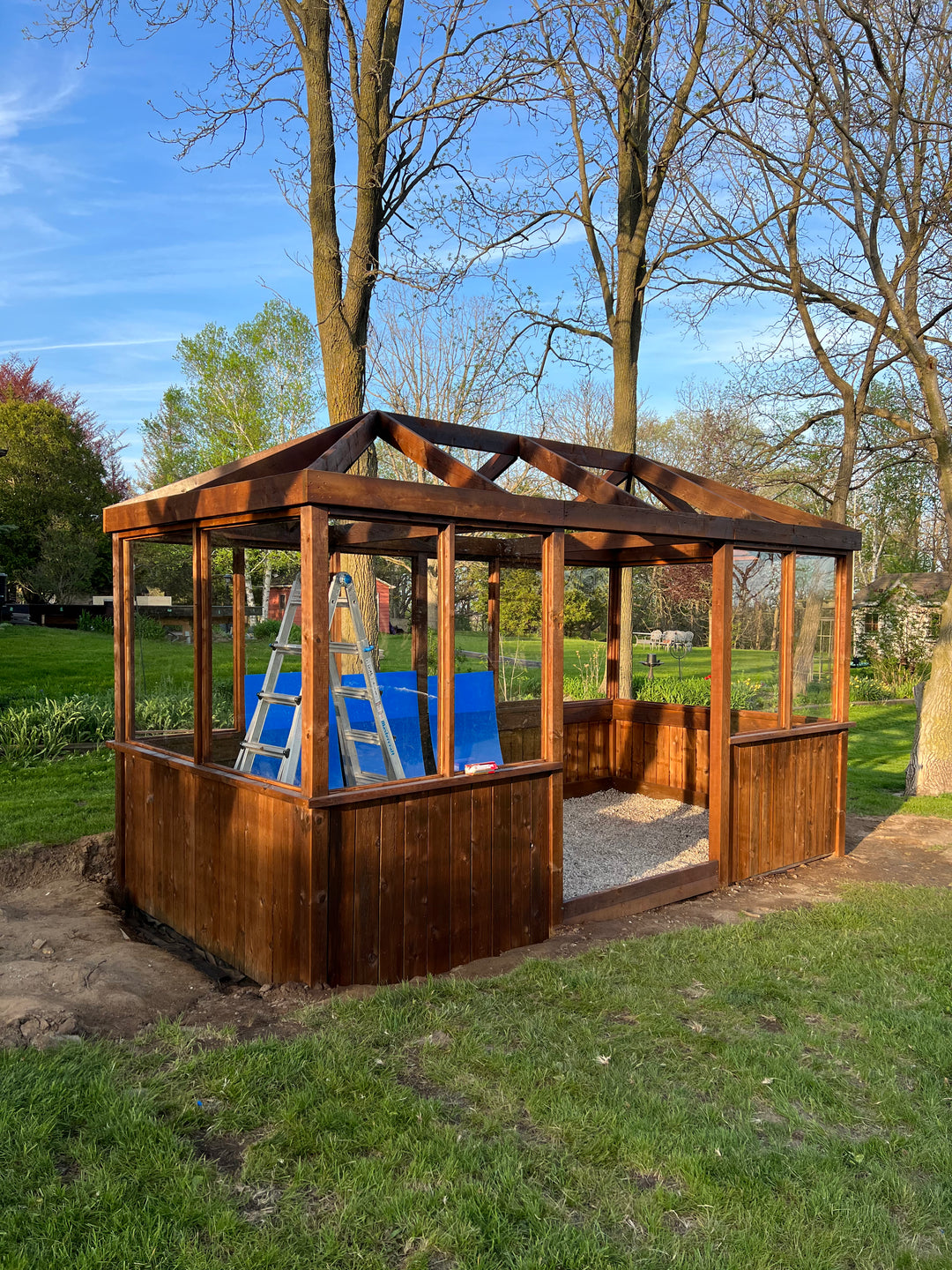 greenhouse faq
What is the size of your greenhouse? 9'x12'
What did you frame the greenhouse out of? Cedar deck board from our deck restoration & pressure treated deck boards from a deck makeover we did for a customer.
Why did you use acrylic plexiglass? A few reasons! We were able to get all the sheets we would need to complete this project from someone selling them brand new on Kijiji, it was a cheaper option than collecting old glass windows, it does not yellow in the sun, and it was easy to install!
What material did you use for the floor? Pea gravel! Same gravel that is in our vegetable garden and firepit.
Does the greenhouse have ventilation? Yes, all of the back windows open, as does a panel on the roof to allow for air flow.
How long did this project take? 1 week!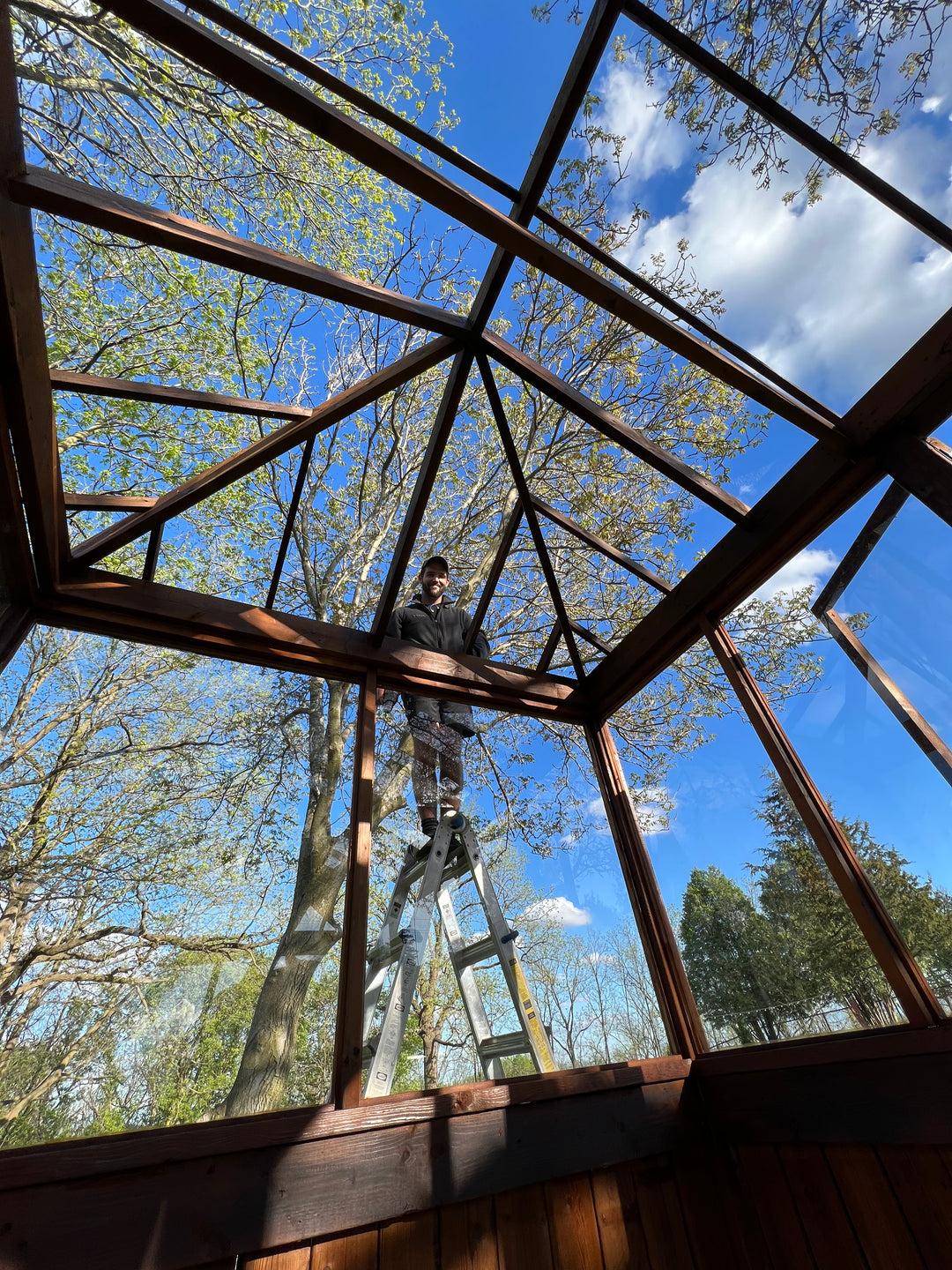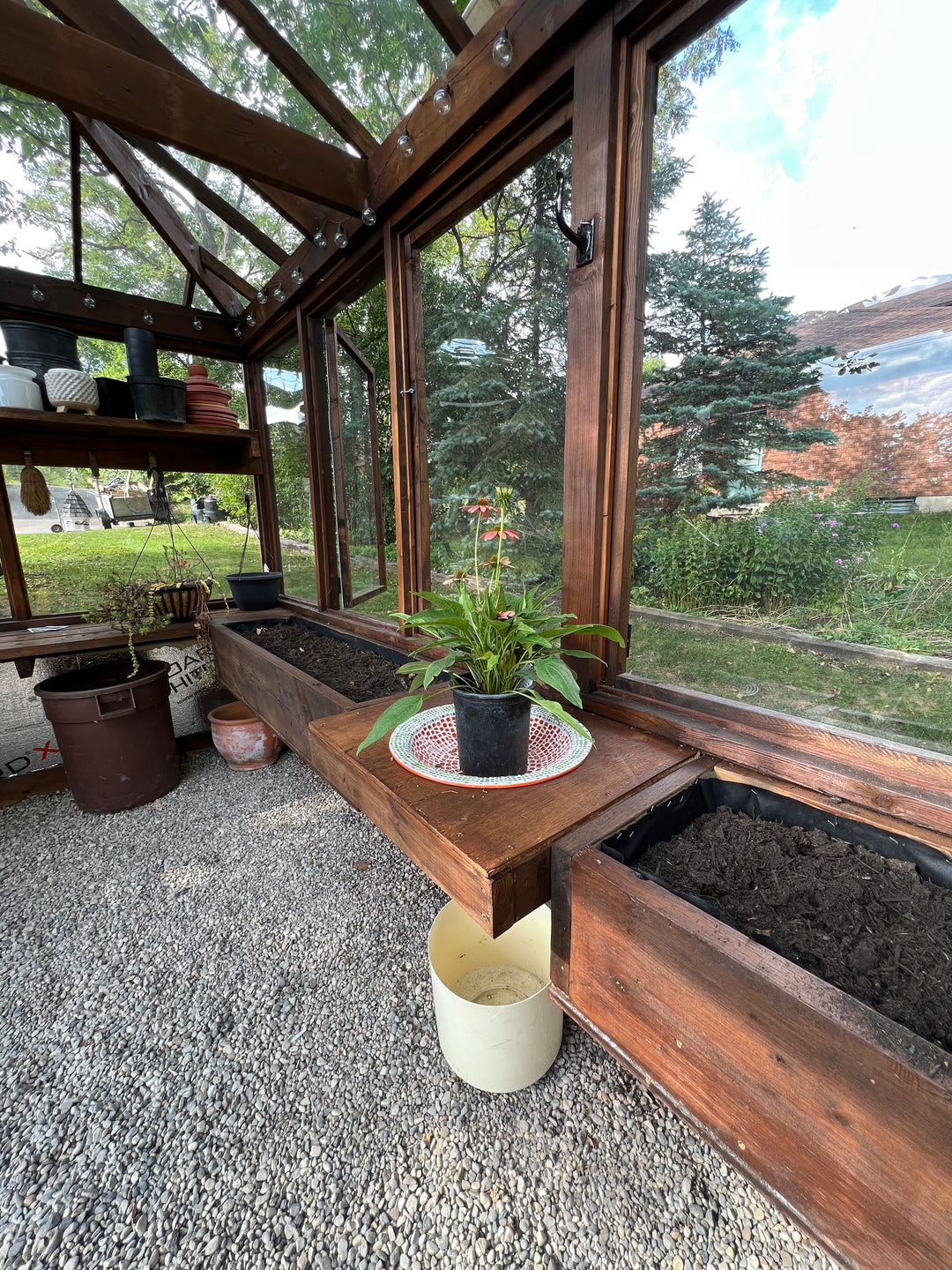 and let's not forget...
the iconic plant toilet
The plant toilet was an idea I had after searching for an old sink to use in the greenhouse for potting and watering plants. Even second-hand, a sink was going to cost at least $40, so we picked up a bowl from Value Village, drilled a hole in it and set it in place. Now it serves as the perfect place to repot plants without allowing water and dirt to fall to the floor in the greenhouse. I suppose you could reuse the water if you wanted to, but to prevent pests from being transferred between plants, we don't suggest it. Either way, it's adorable and my favourite part of the greenhouse!