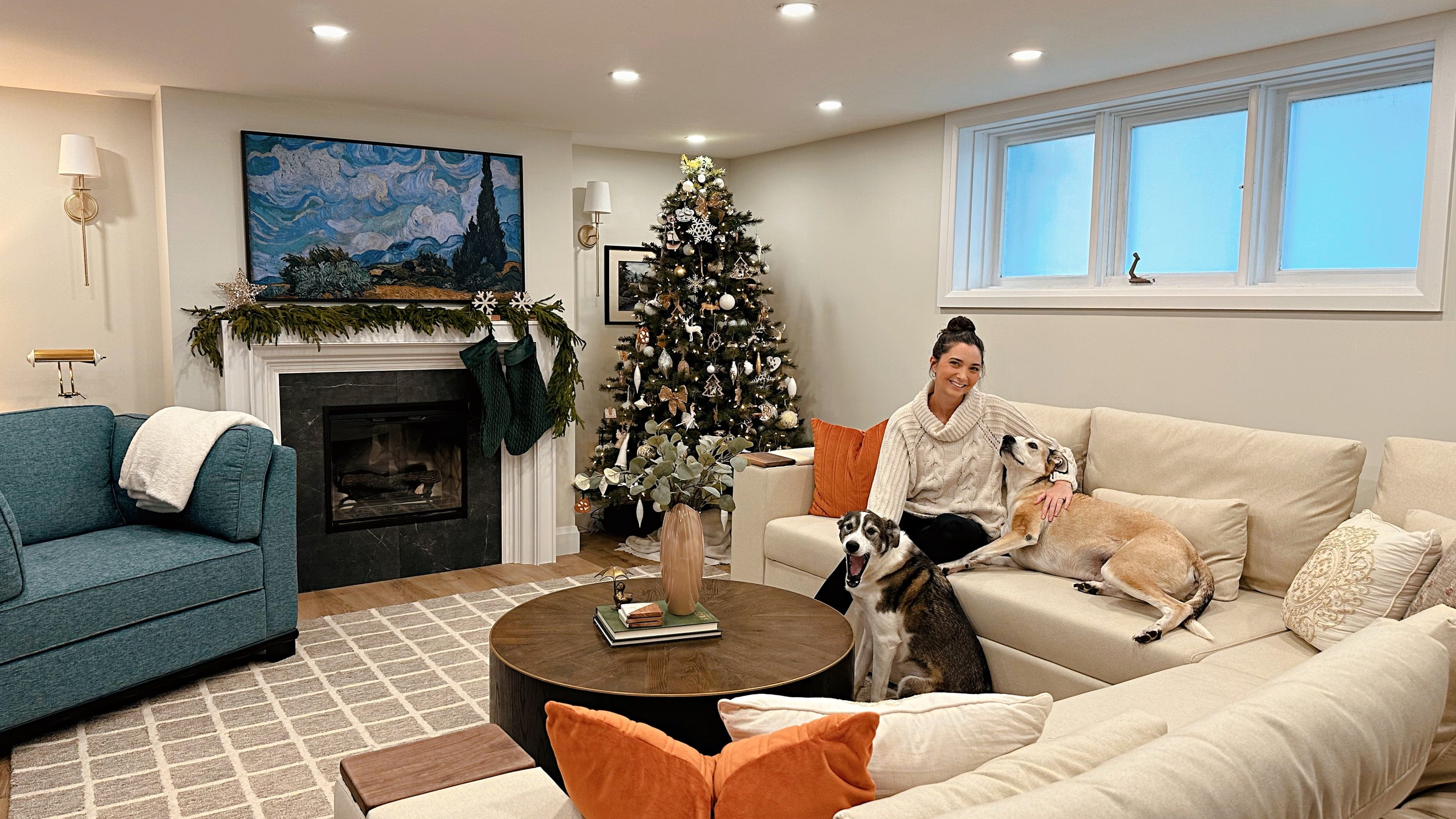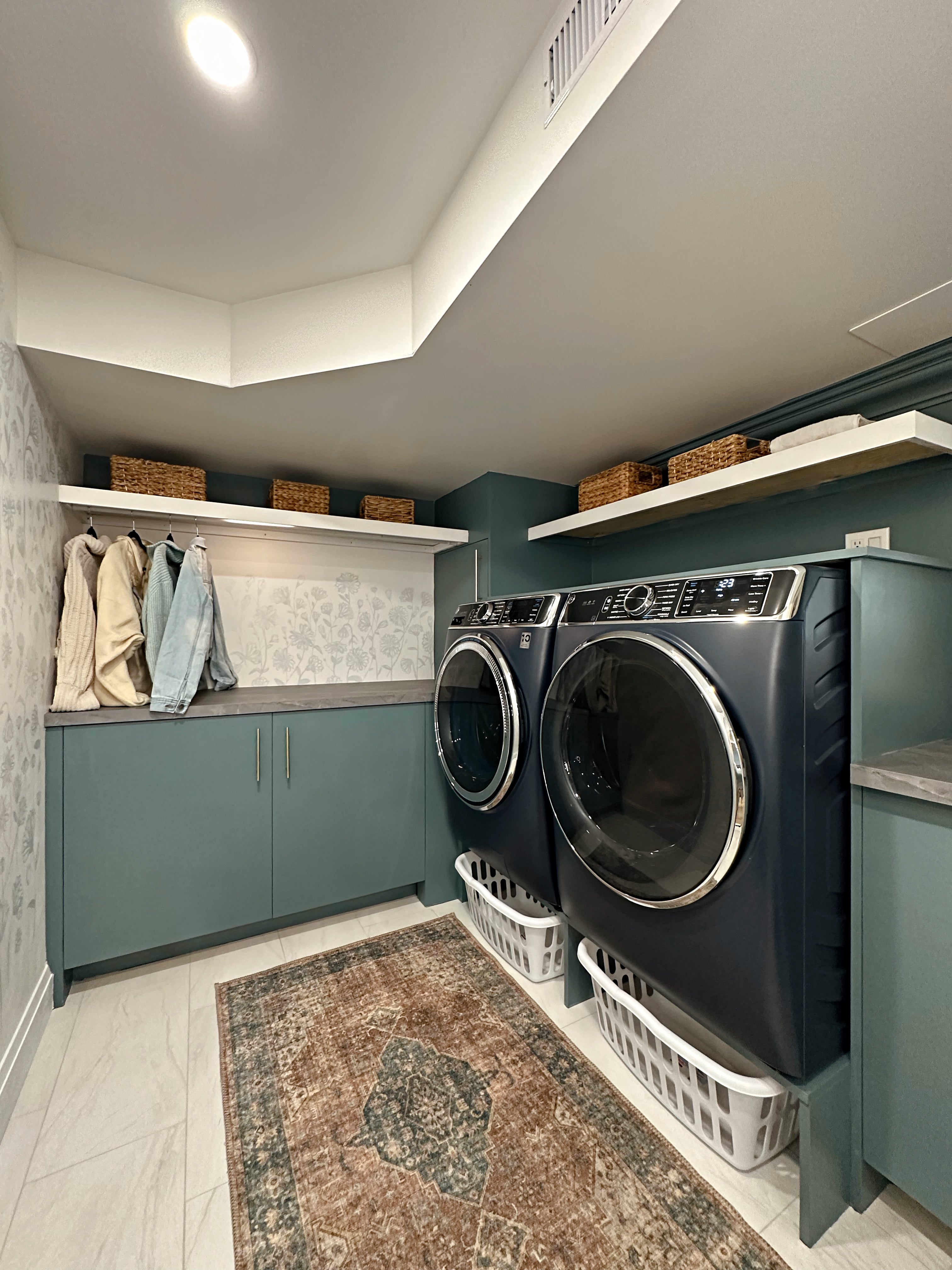 bathroom/laundry room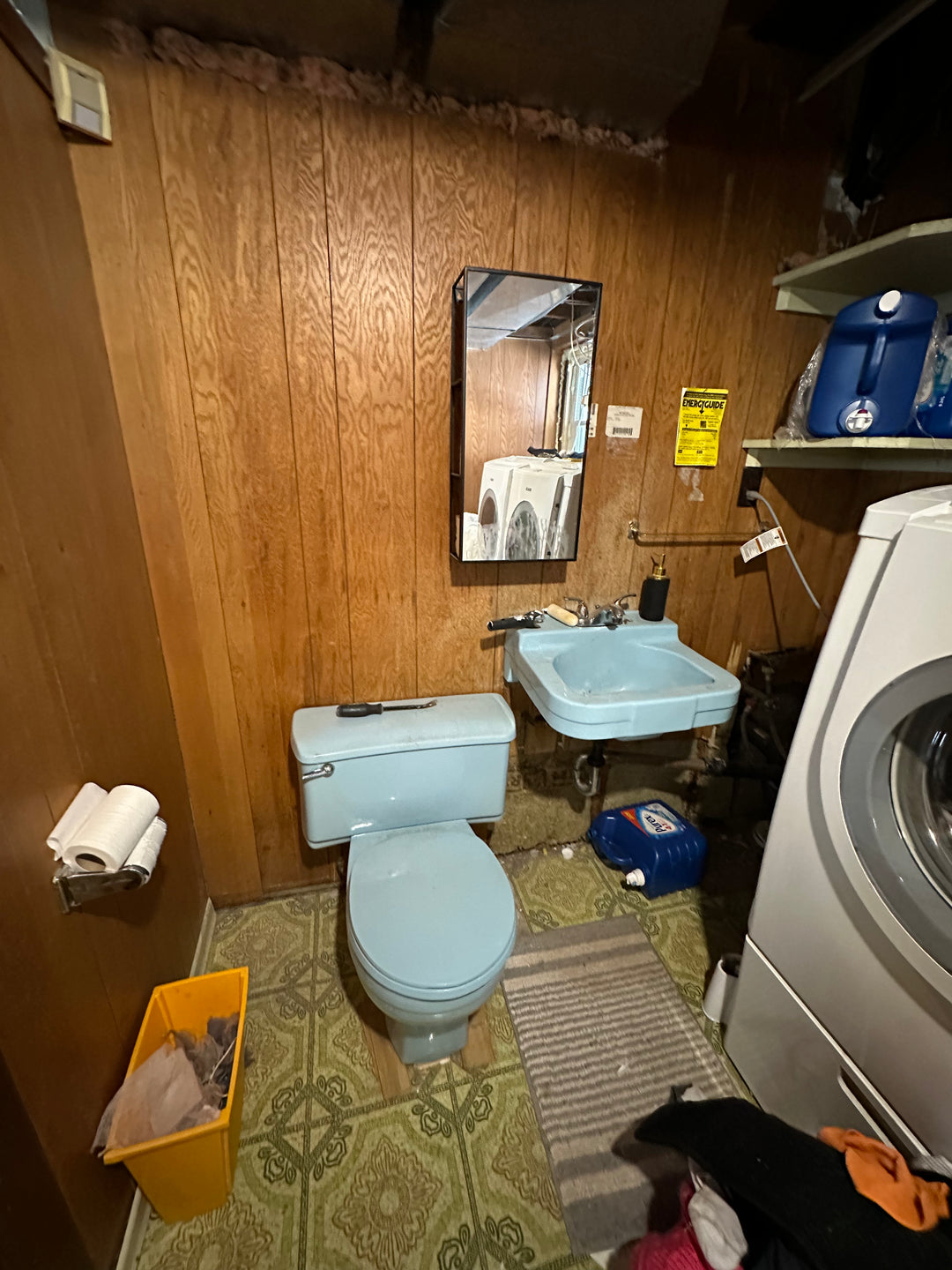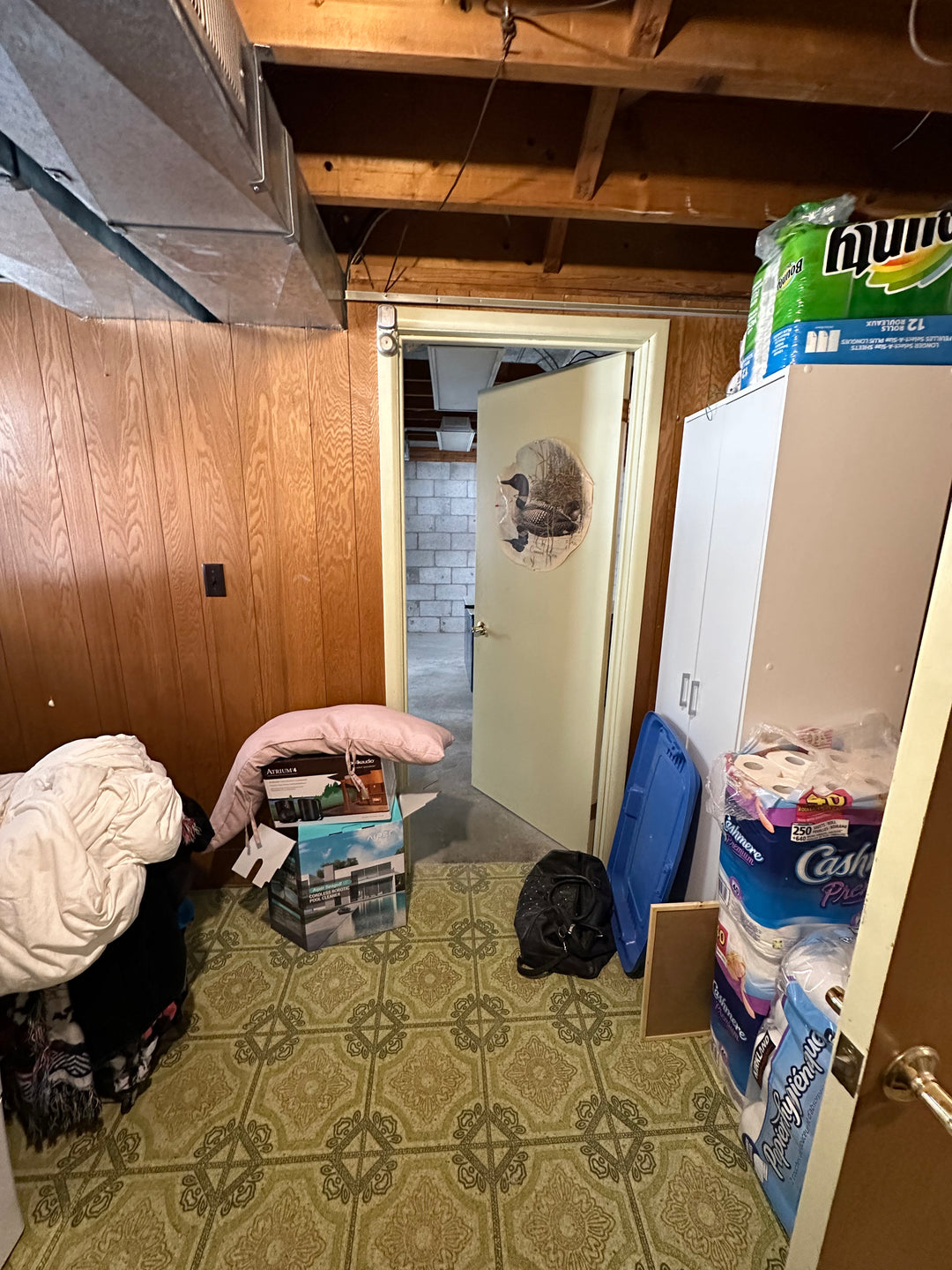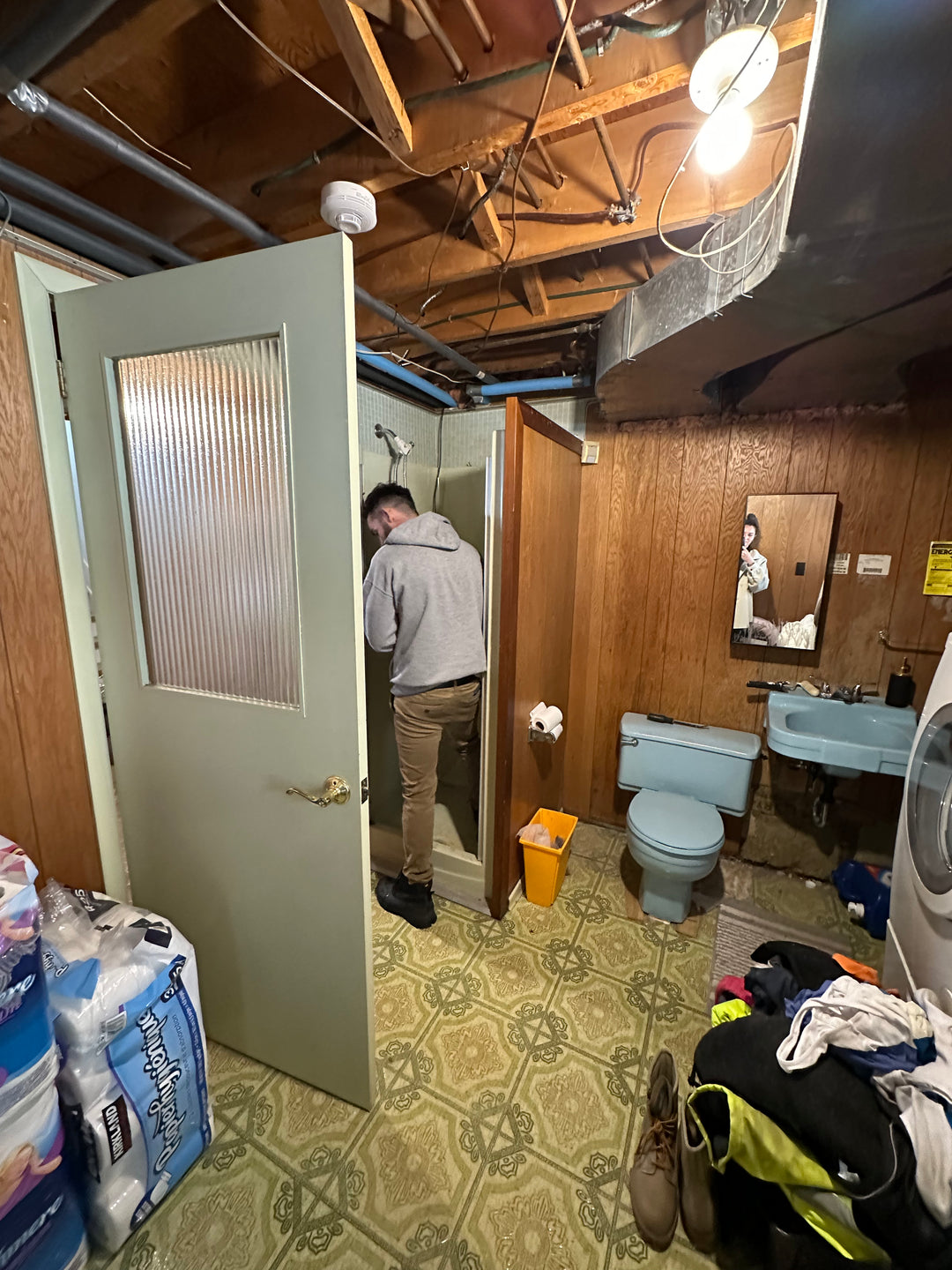 watch the full transformation!
the bathroom
This bathroom has quickly become our favourite bathroom in the house. The blue tile in the shower pays a little homage to the original blue toilet and sink and the wood vanity is CHEF'S KISS. It came out better than we expected. I'm a little bias but is that shower tile not INCREDIBLE?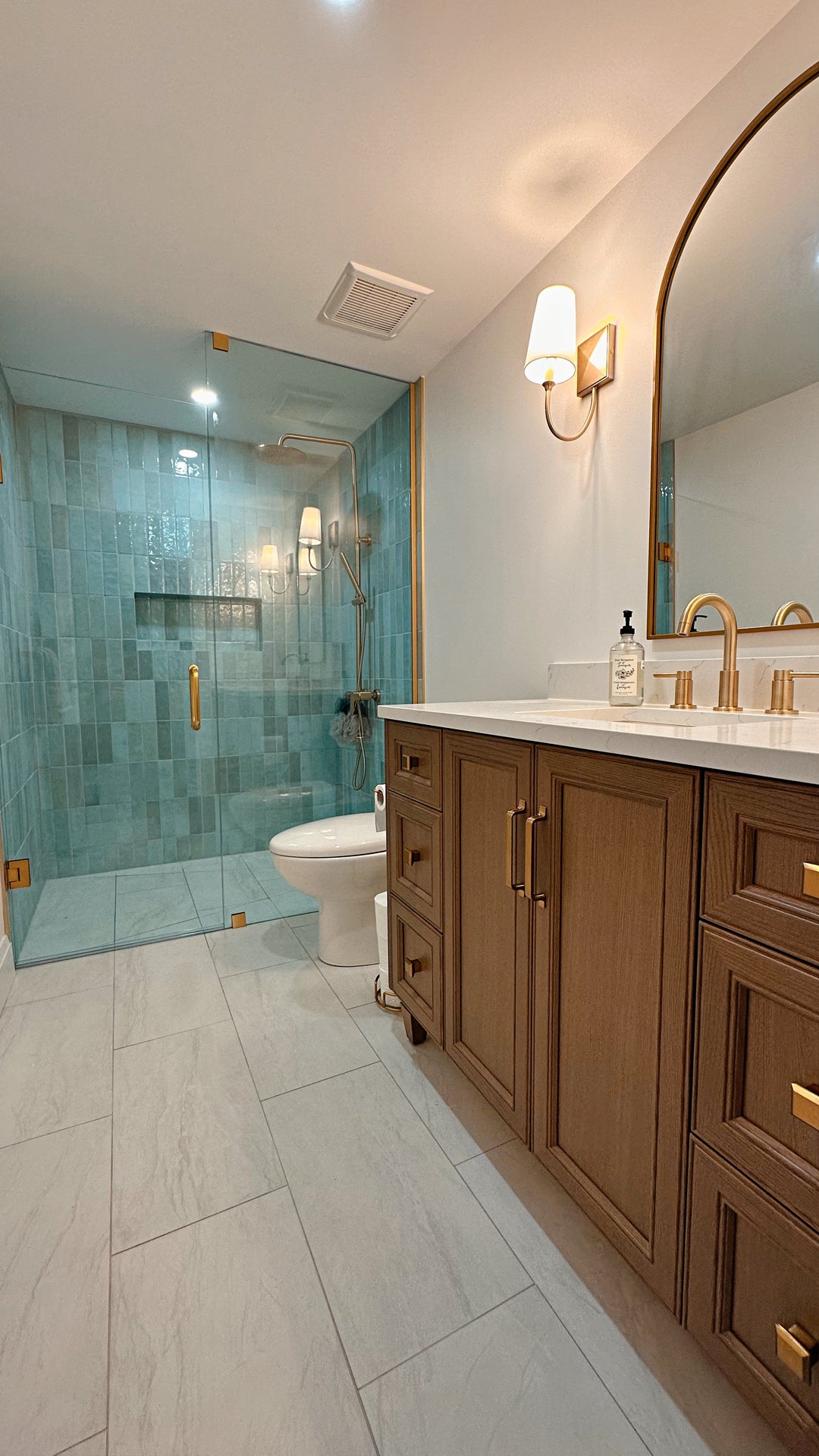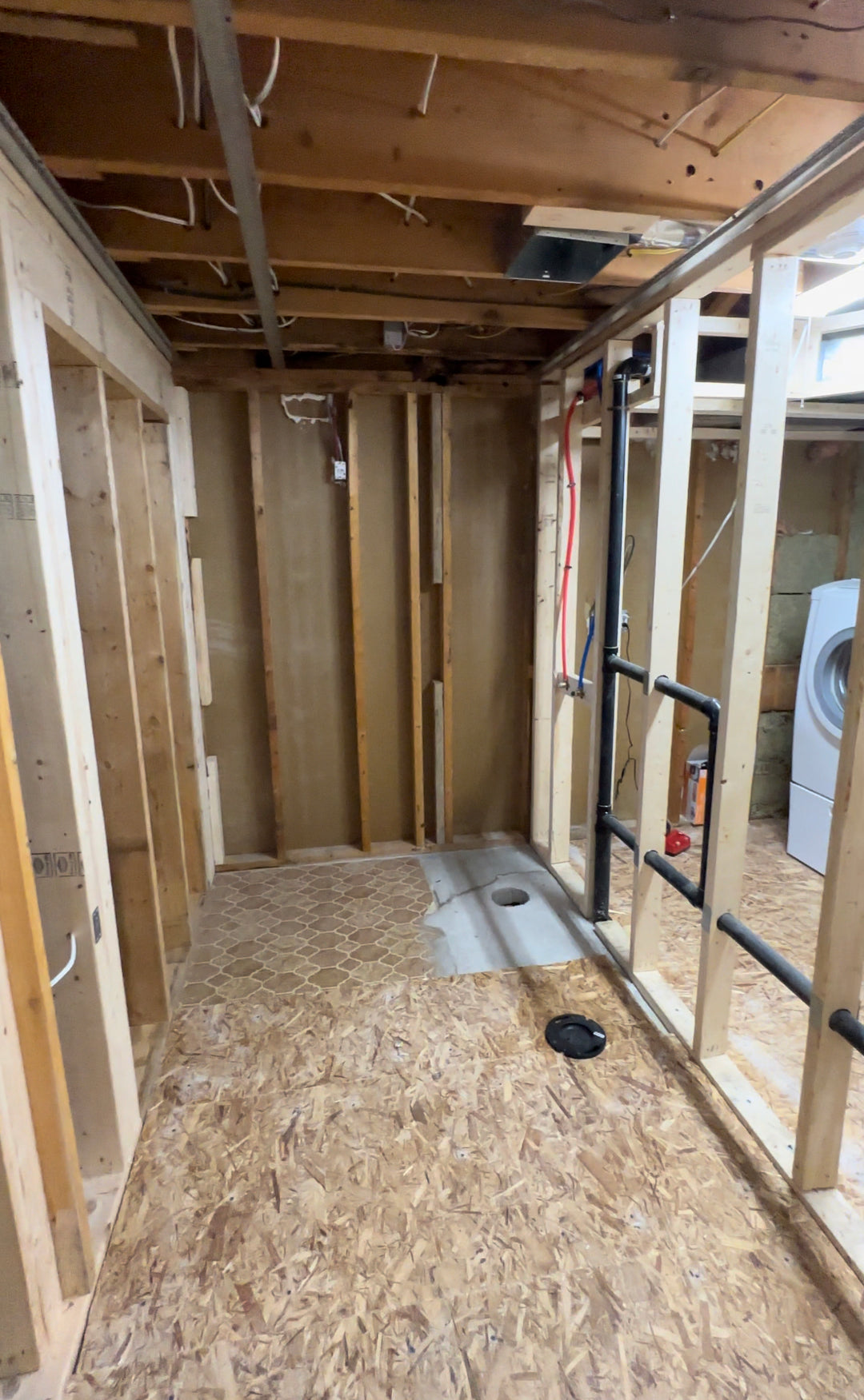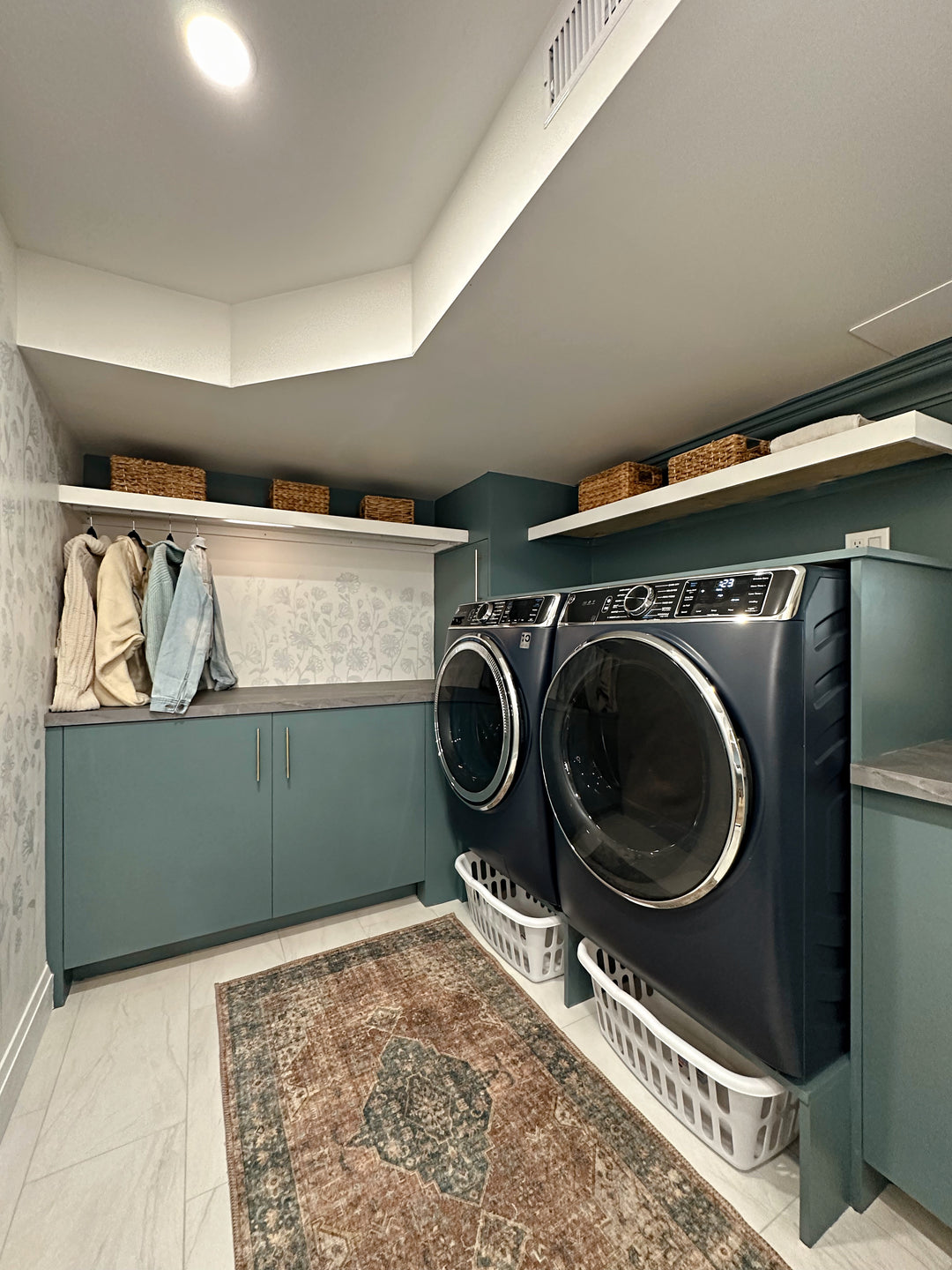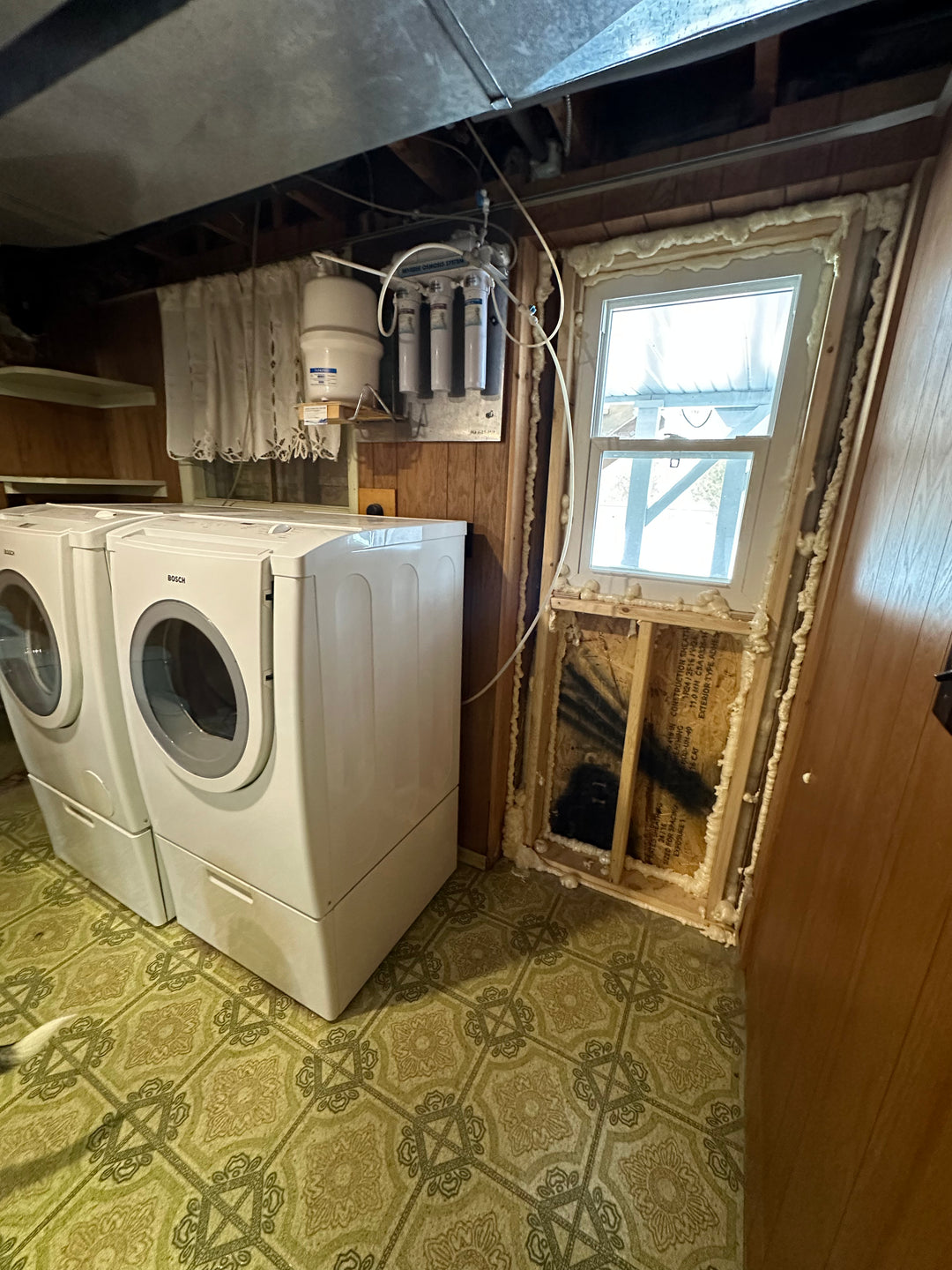 the laundry room
This space was never on our list of things to do. In fact, both of us never grew up with a laundry room! Laundry for us was always being done in a utility space, so neither of us really understood the hype around laundry rooms. However, our viewers convinced us that adding a laundry room is the best idea, so we went with it...and I AM OBSESSED.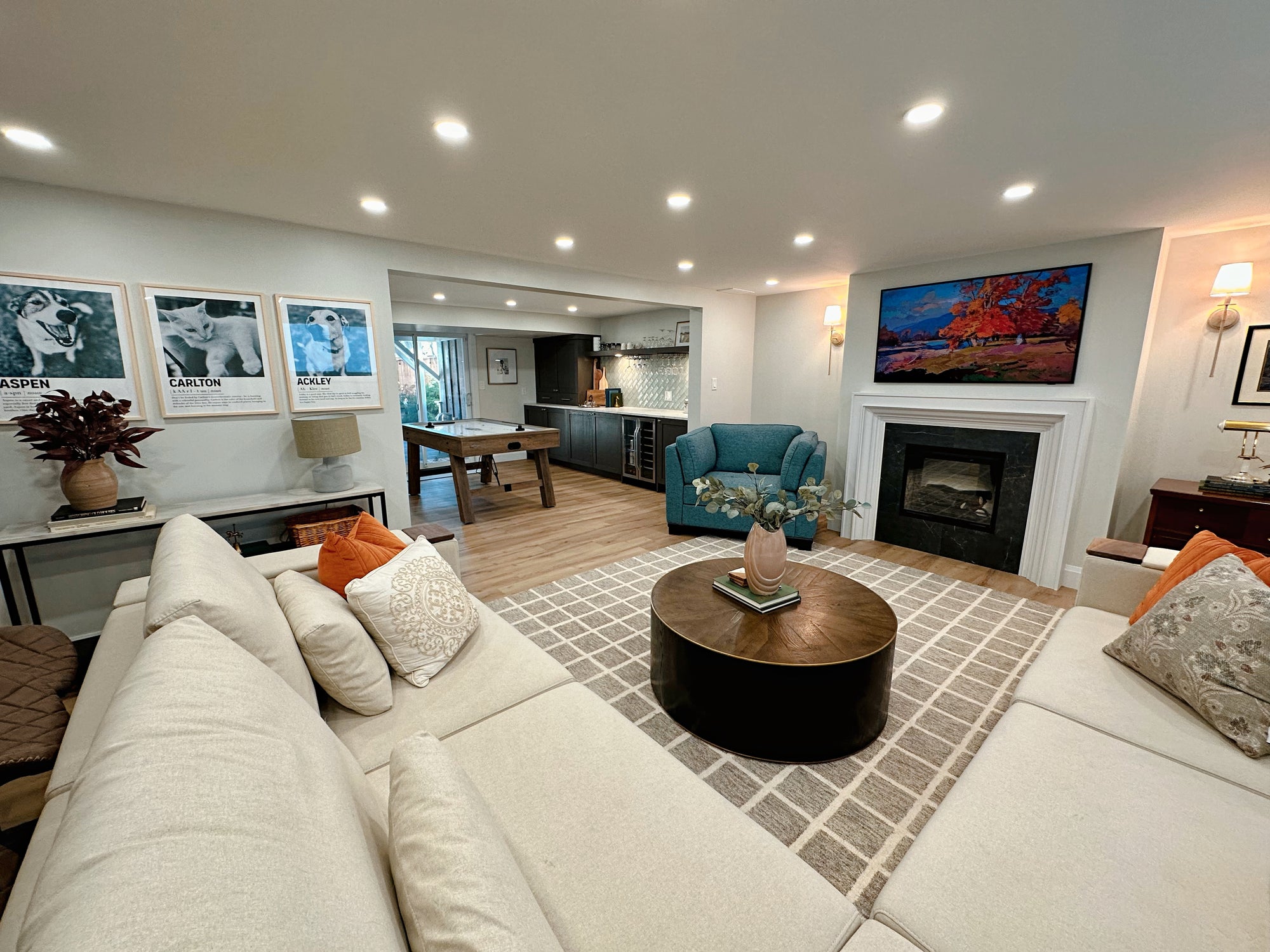 living/entertainment space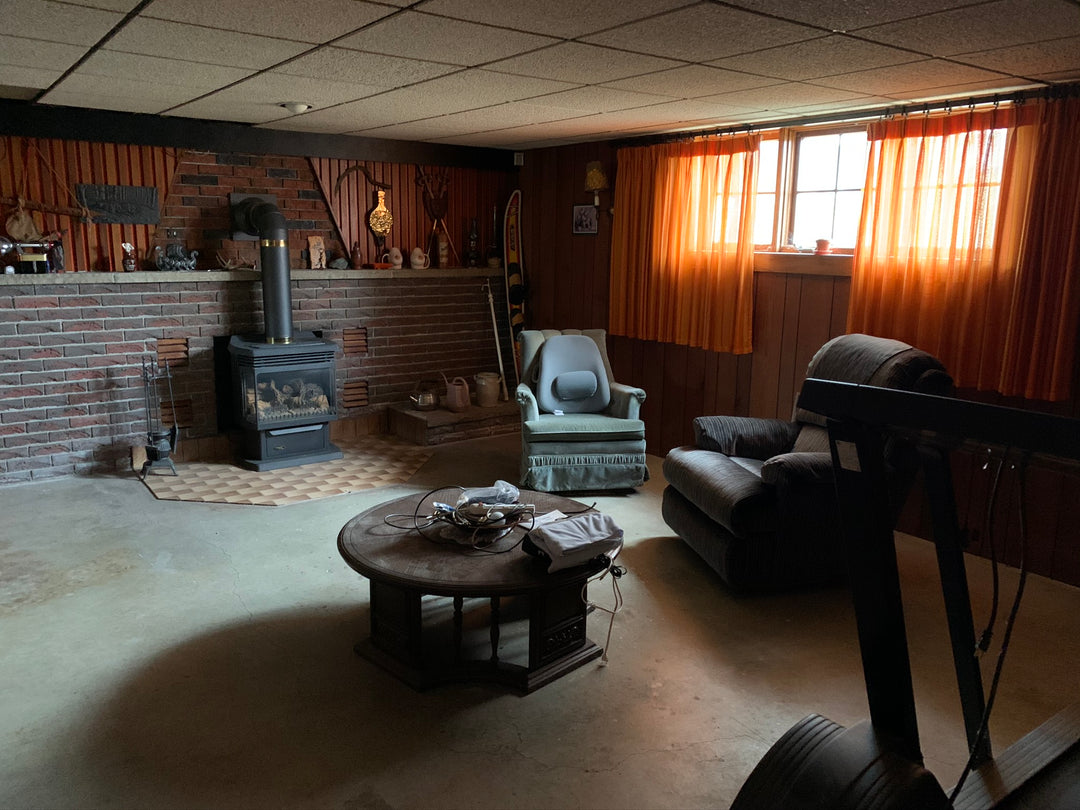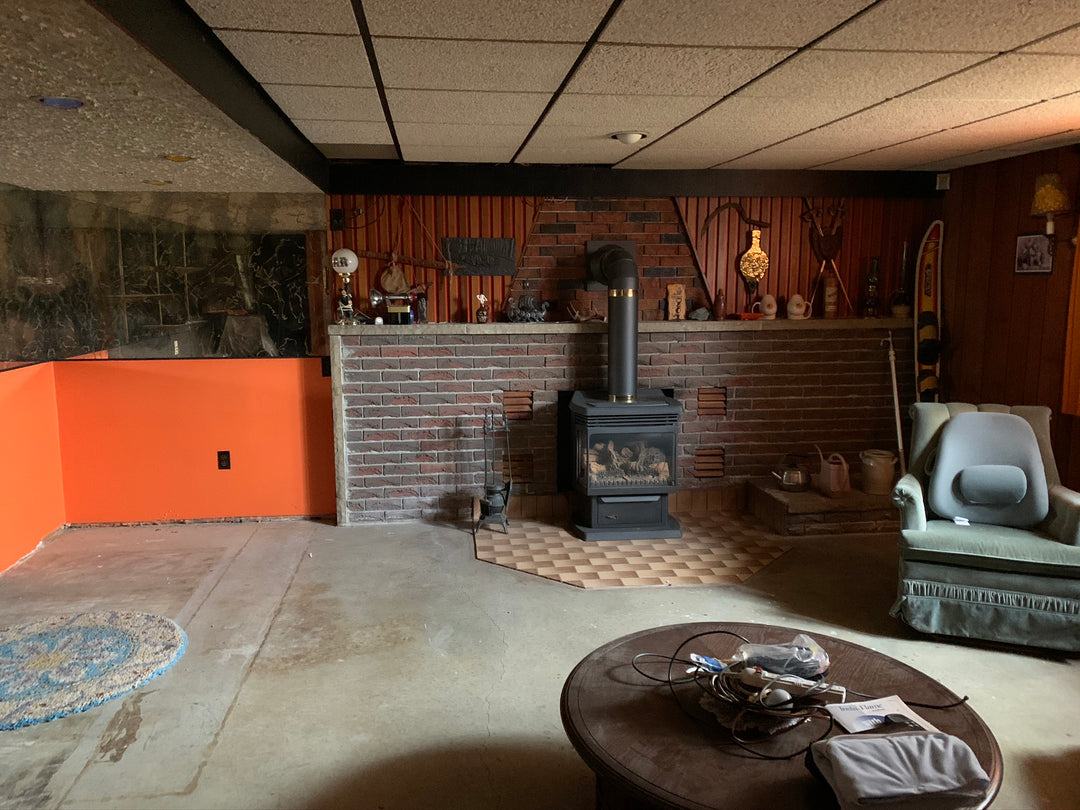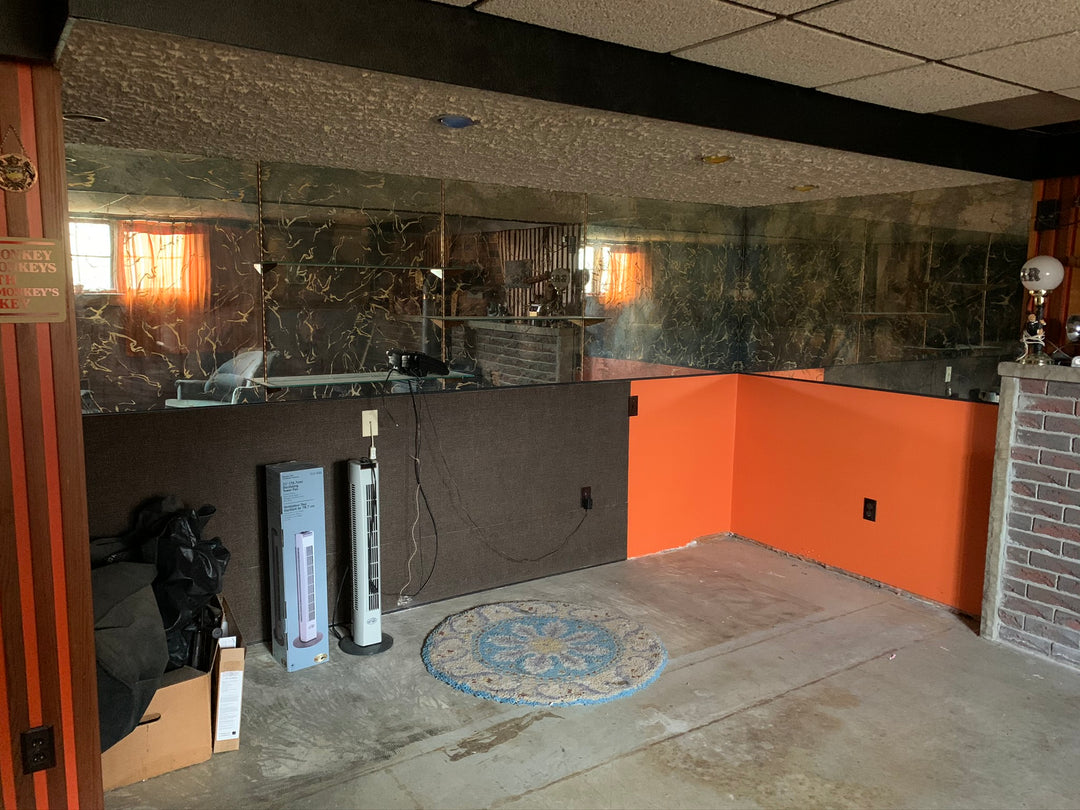 Living Room
Welcome to our new living room. This has quickly become our favourite spot to relax and watch tv. It is the perfect combination of cozy and traditional with hints of modern decor. We are so happy with the outcome!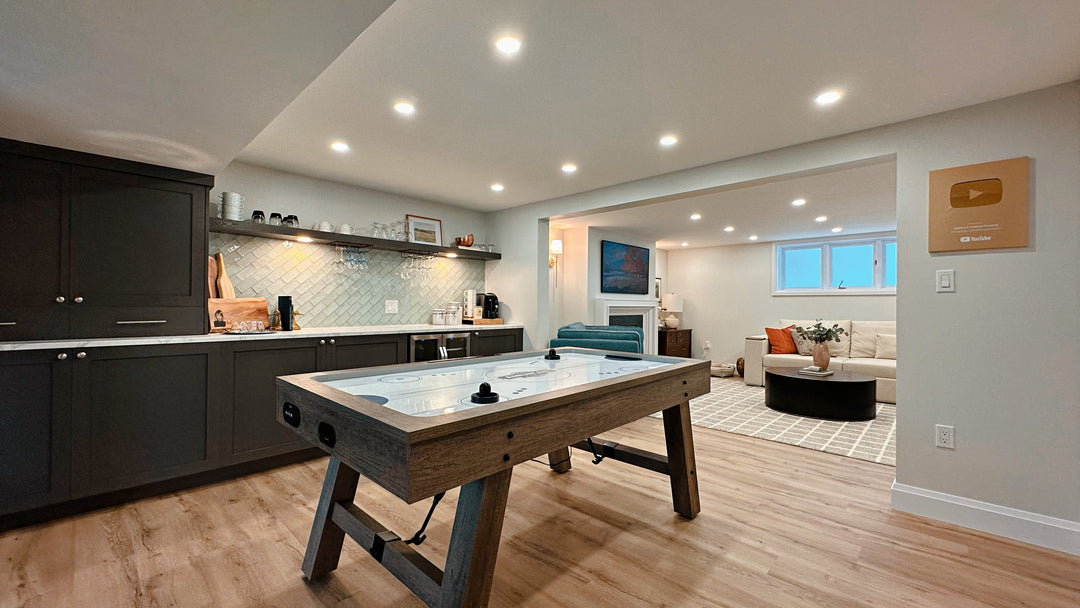 entertainment space
Air hockey, arcade game, darts OH MY. We always felt that this space would make the perfect entertainment space and it has turned into exactly that!
the bar
Help yourself to a drink! Coffee and tea on the counter, juice boxes in the fridge. Enjoy!