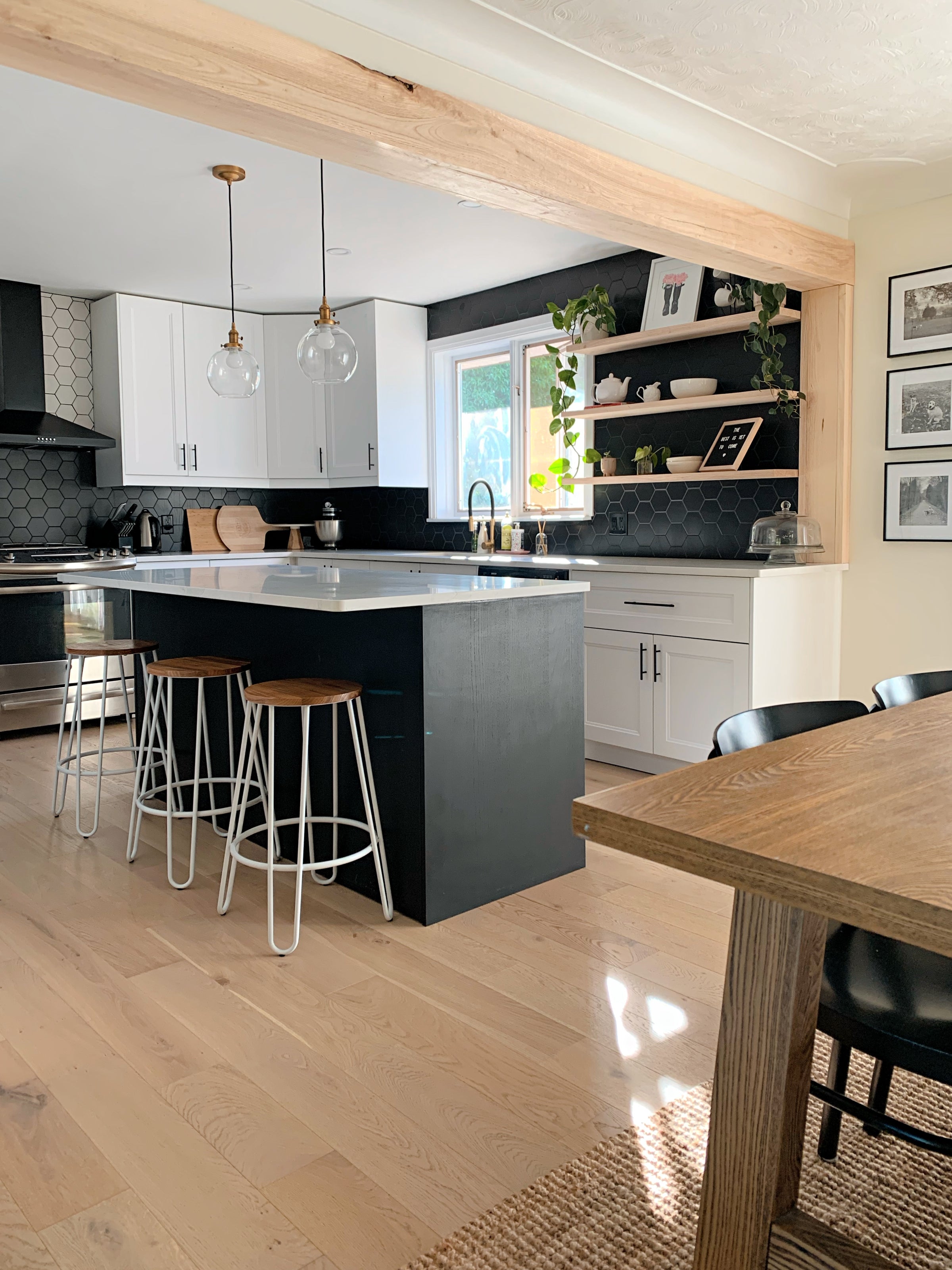 Our black & white kitchen makeover
The kitchen is the heart of the home - it's where we spend the most time, so we contemplated whether we should renovate the kitchen straight away after moving in or wait a year or two. Since you're seeing this now, I'm sure you can guess that we did not wait to renovate. 
Truth be told, the kitchen wasn't in horrible shape. The cabinets had been replaced in the last 20 years and the appliances were salvageable. However, we uncovered so many mice nests, bugs, and the occasional dead mouse that we decided to gut the kitchen and start over, sealing off anywhere mice could get in. We were glad we did this after learning that the kitchen was not properly vented and the electrical was installed wrong. 
We spent 3 months working away on this kitchen (alongside the rest of the main floor of the house) and it's still one of my favourite projects to date. It's funny - I was so scared to reveal the black backsplash on social media out of fear of what others might say. Meanwhile, it became such an iconic part of this kitchen and we get asked all the time for info on the backsplash! What do you think?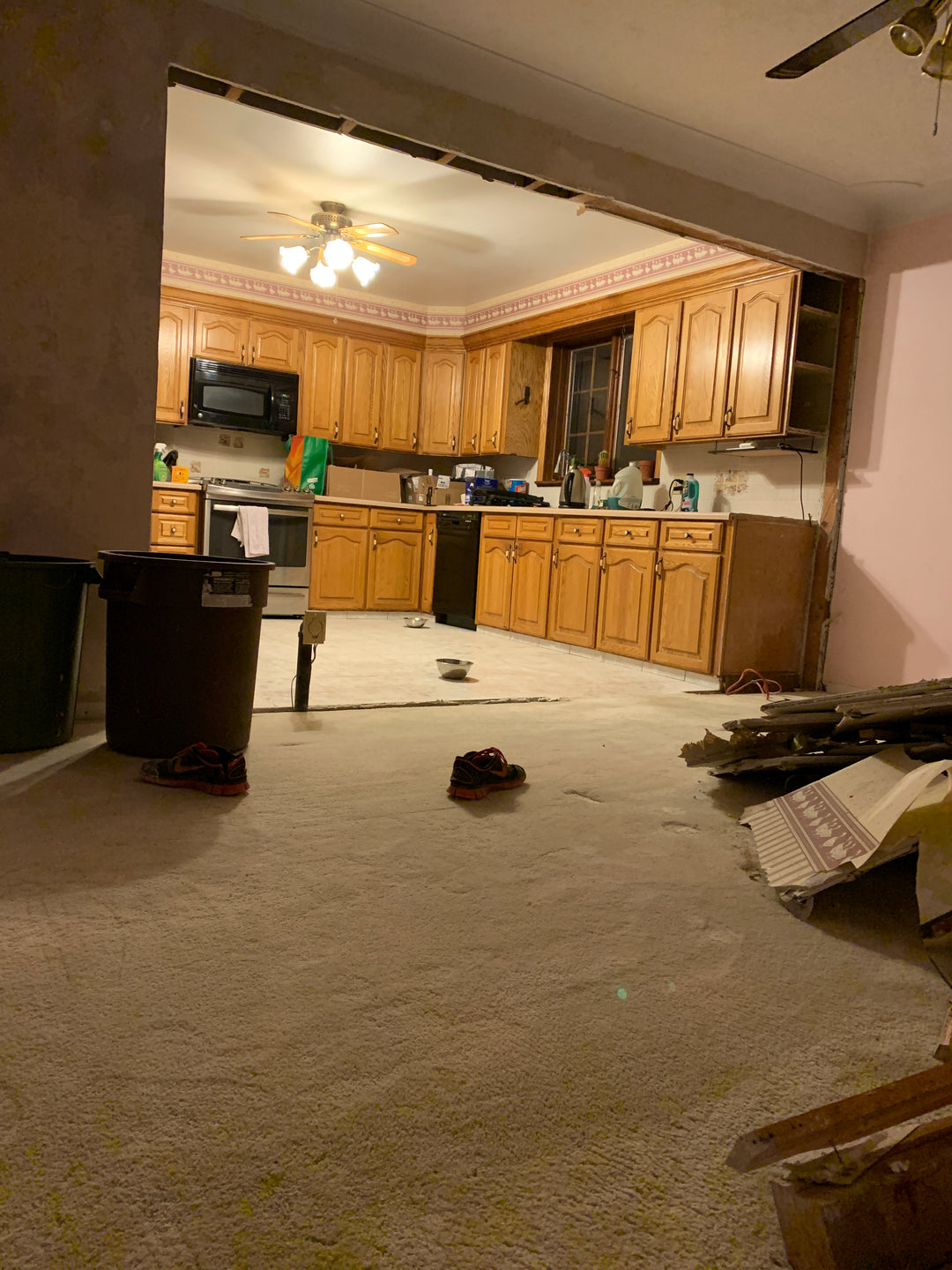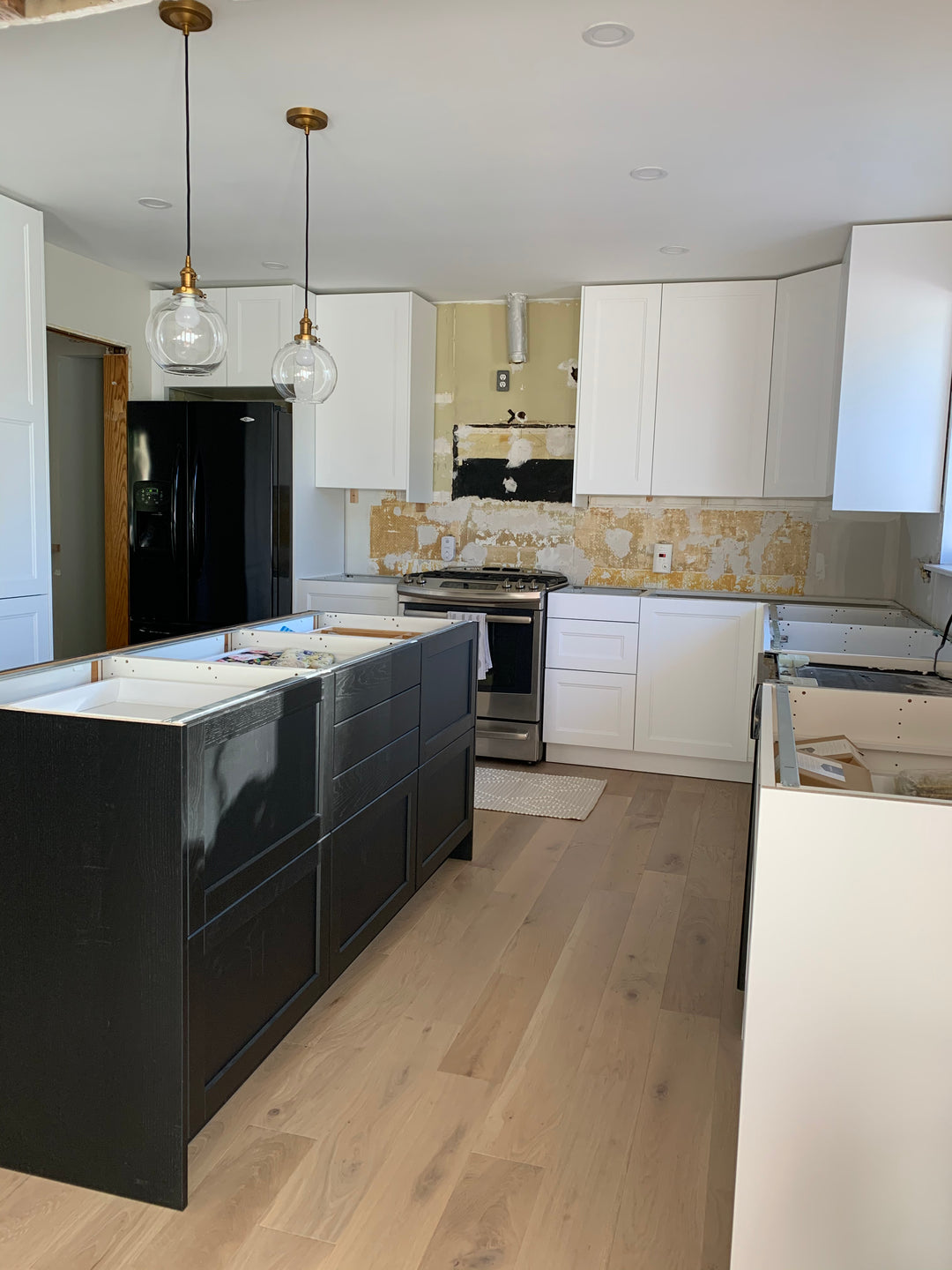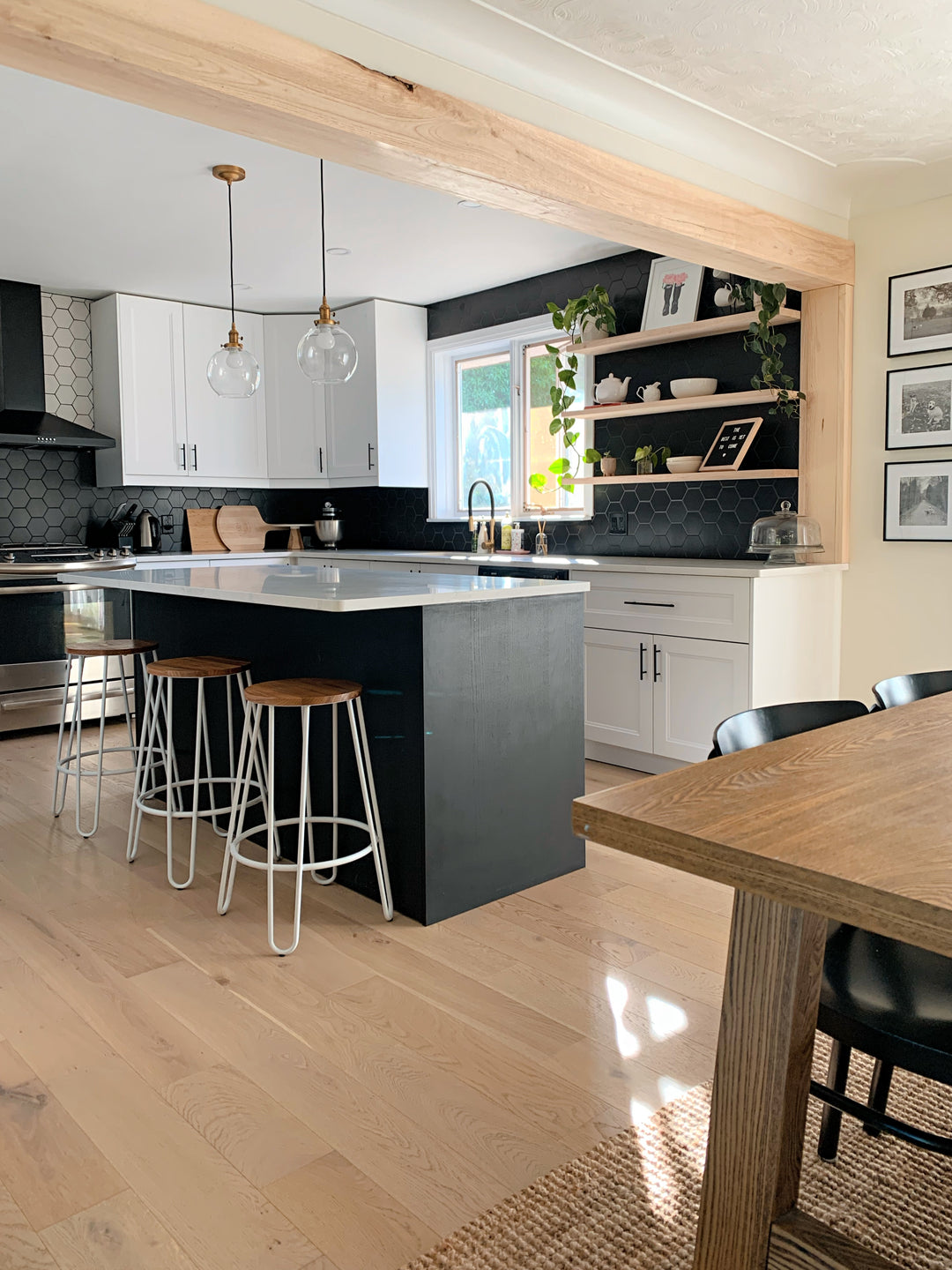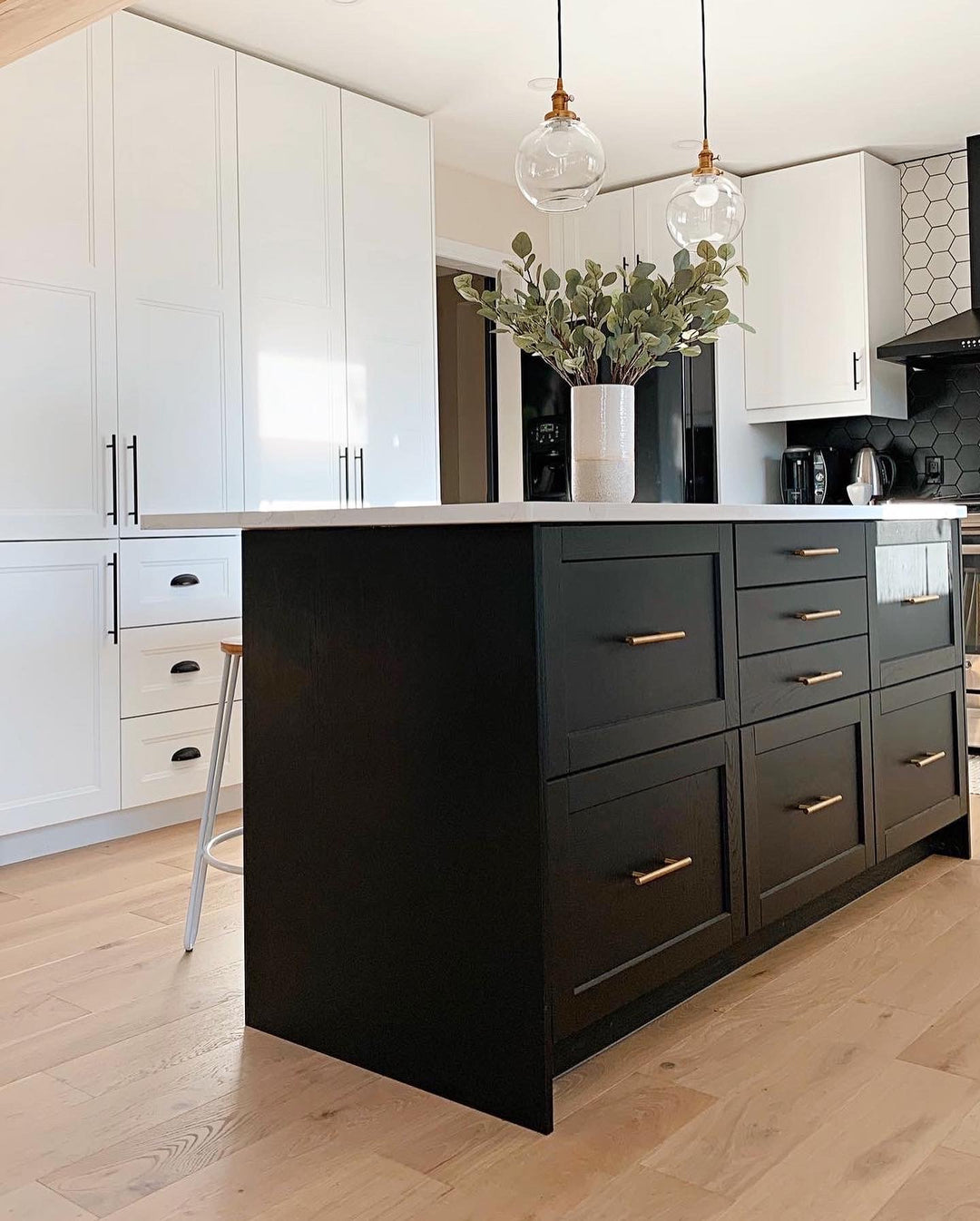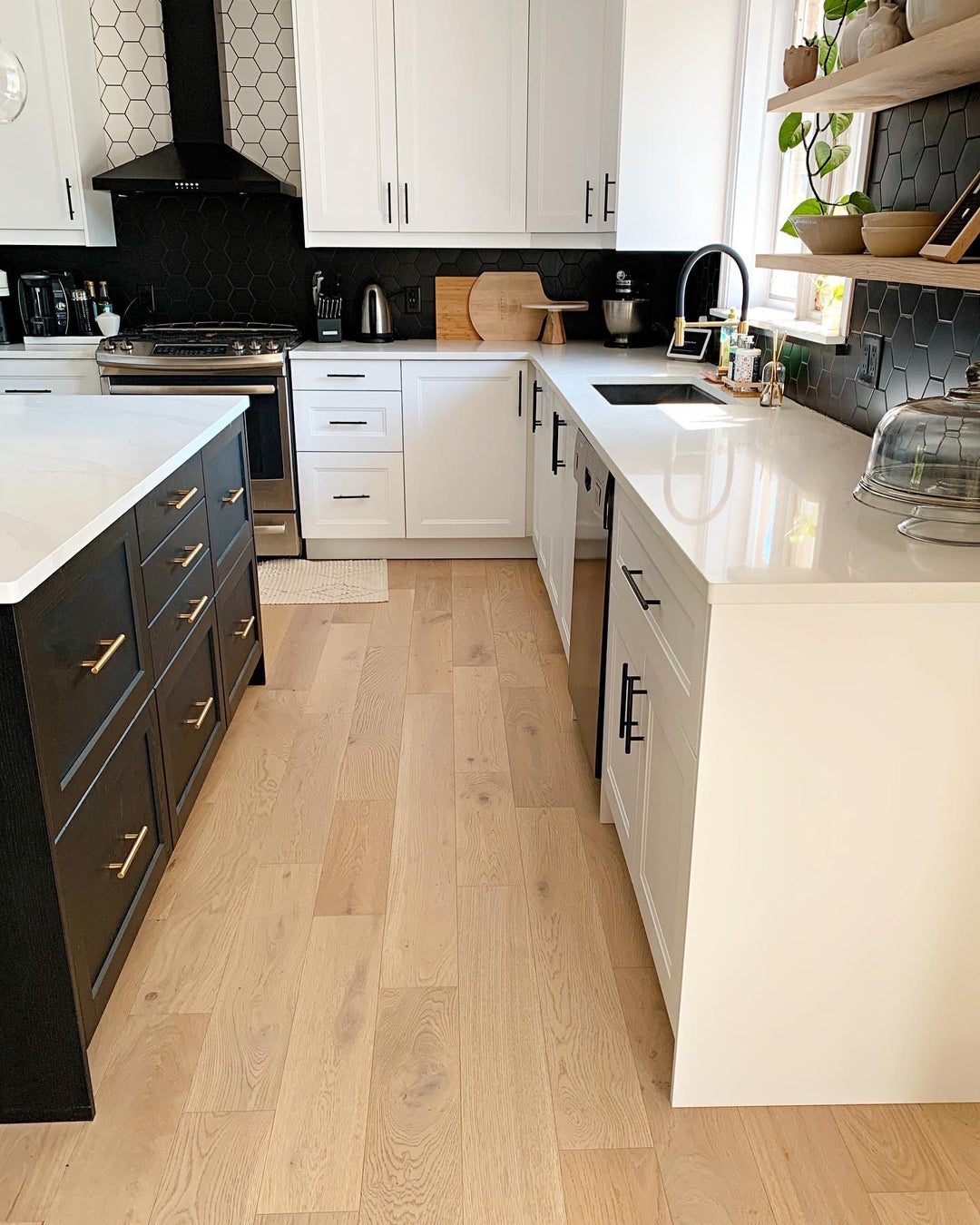 Kitchen fAQ
Here are answers to some of the most commonly asked questions:
1. How did you design your kitchen? We used the IKEA kitchen planner tool, free on IKEA's website
2. How do you like your IKEA kitchen/how is it holding up? Great! We opted to use IKEA because it was cost effective for our budget at the time, and because we had an IKEA kitchen in our last home. After almost 3 years, there is still no complaints about the cabinets at all.
3. Where are your cabinet pulls from? Amazon - linked in my storefront
4. What is your flooring? Engineered hardwood
5. Where is your sink from? Wayfair
6. What type of wood are the floating shelves? White Ash
7. Where is the black hexagon backsplash from? A local business to us but you can find dupes online! They are 4" matte black hexagon tiles.